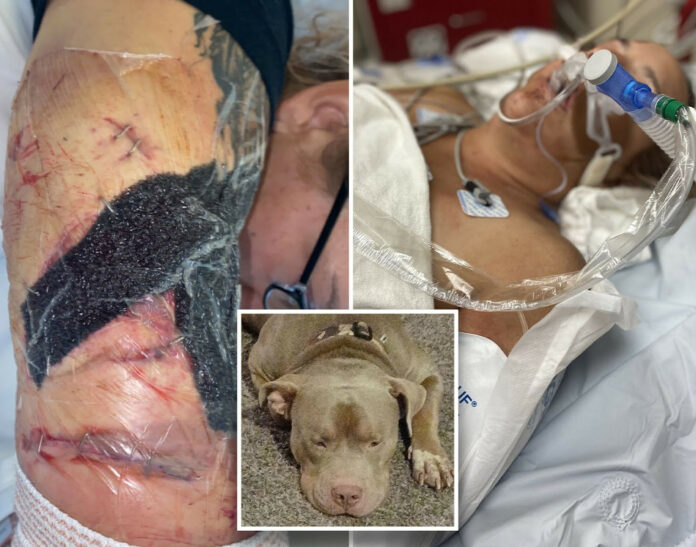 How American Woman, Tya Lucas, left disfigured after her pitbull attacked her and began eating her alive (photos)
A woman was almost eaten alive by her pet pitbull when it attacked her and devoured half her arm.
Tya Lucas, 41, was at home in Lewisville, Texas, introducing her new puppy, Roo, to her friend Peter, 33, on May 16 when her pit bull, Hercules, attacked her.
Tya Lucas said: "The puppy went to jump on the couch so I went to pick the puppy up — and my friend told him to get down."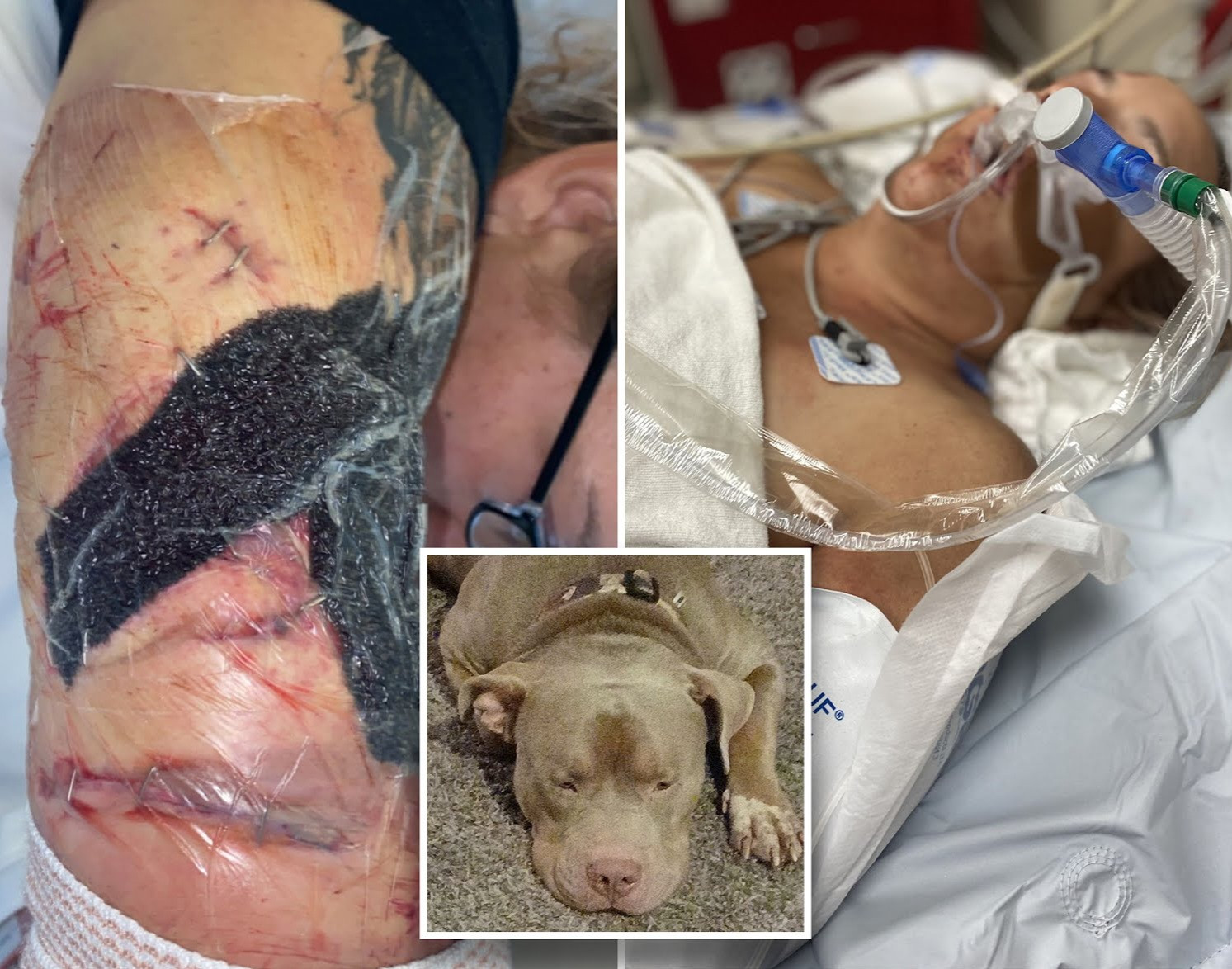 That's when Hercules lunged at Peter and sunk his teeth into his neck.
"The pit bull jumped on my friend's neck and he started bleeding. I was like 'What the f–k?!' He was latched onto the back of his neck," she said.
Tya told Kennedy News she sprang into action and pried the pit bull off her friend and shoved him into the safety of the bathroom.
That's when Hercules turned his aggression on Tya.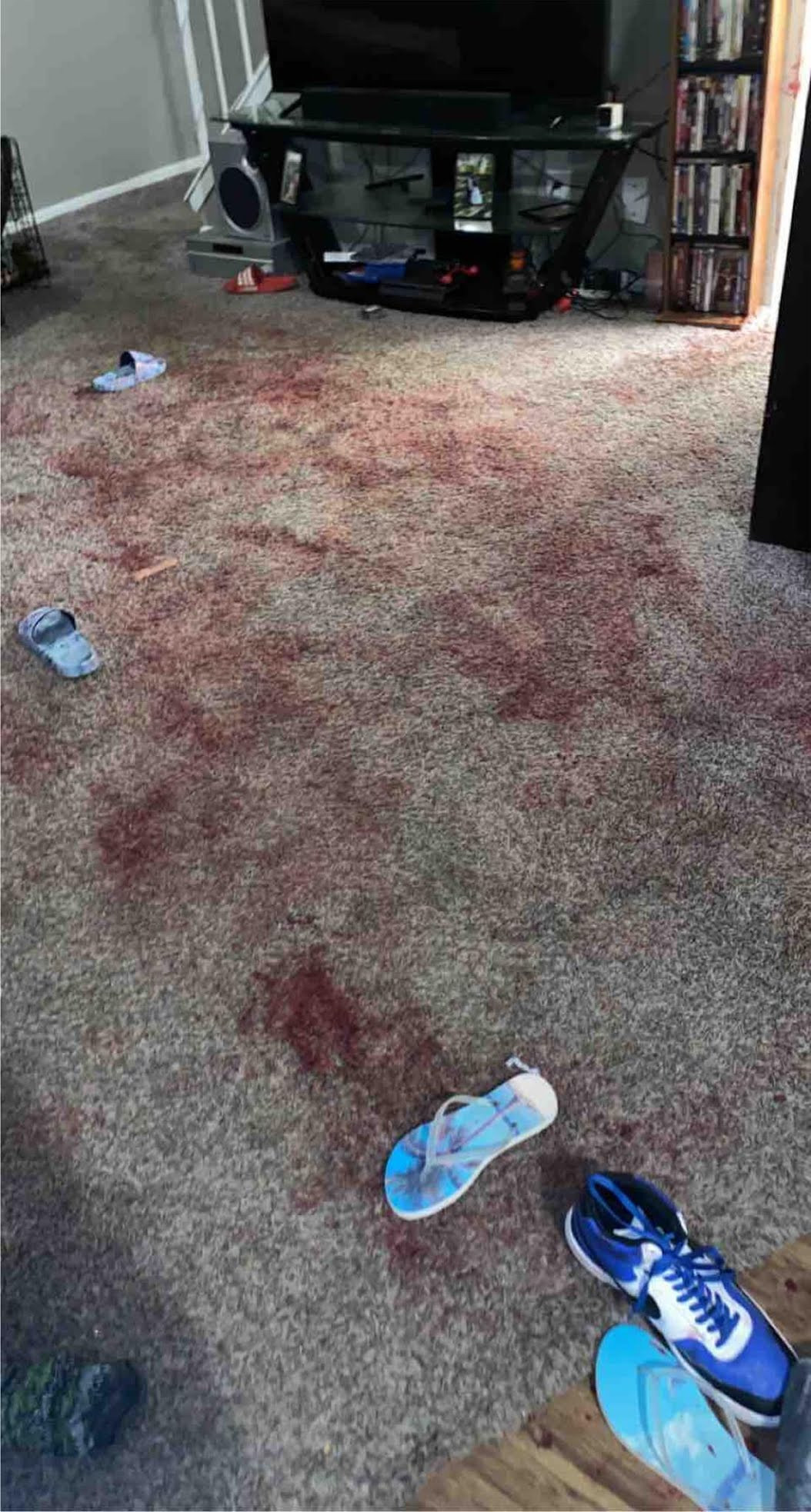 She said: "He must have smelled [Peter's] blood all over me and started attacking me. I don't remember a lot of it. I remember looking down and my flesh being torn off my arm.
"I don't remember the feeling of it, I remember screaming, 'Hercules, it's me.' "
The dog tore off two-thirds of Tya's right arm, ate her bicep and sank its teeth into her leg and foot.