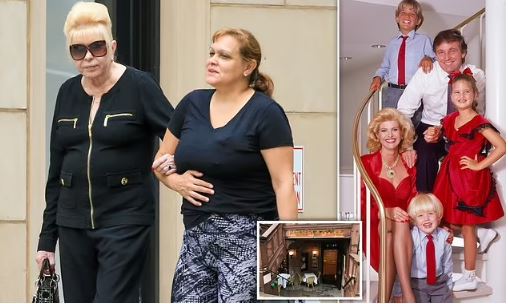 How Donald Trump's ex-wife Ivana Trump, spent her final hours before she was found dead
Ivana Trump, 73, found dead inside New York townhouse after suffering what is believed to be a cardiac arrest
Ivana Trump seemed in good spirits but was tired and ordered only a small amount of food as she dined at her favourite New York restaurant hours before she was found dead at the age of 73, the distraught owner has said.
Paola Alavian, who owns Italian eatery Altesi's located just a short walk from Ivana's townhouse in Manhattan's upmarket Upper East Side, said she had dined with him on Wednesday night – the day before she died.
Ivana – ex-wife of former President Donald Trump – seemed in good spirits, he said, but 'looked maybe a little bit tired' and ordered a 'very, very small amount of food' before collecting the check and heading home.
Her death suggests a sudden decline in Ivana's health. Atilla Cetin, a manager at Nello, an Italian which sits a block from Ivana's house, says she appeared in good health during her most recent visit three weeks ago.
Cetin told DailyMail.com Ivana looked 'terrific' and 'appeared in good spirits' the last time he'd seen her, and blinked back tears as he expressed regret at not visiting her before her sudden death.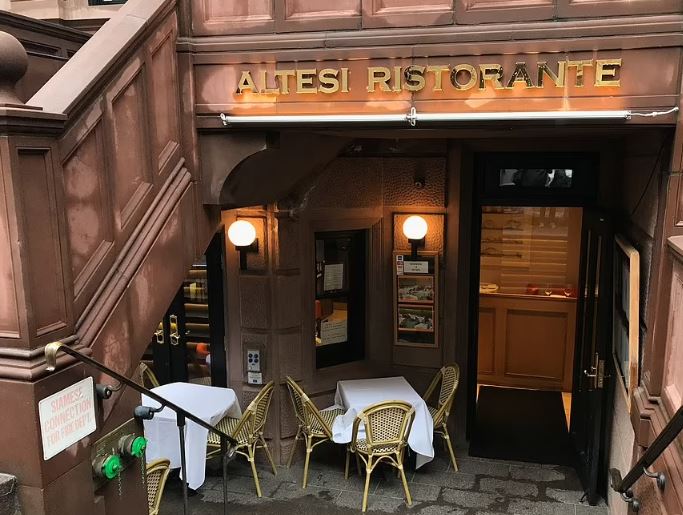 Ivana was very popular with local businesses, and had been due to have her hair styled at 2pm on the day of her death. Staff there also said she appeared in decent health, and was looking forward to an upcoming trip to St Tropez.
On Thursday, while climbing the stairs inside her house, the businesswoman and former model suffered what is believed to have been a cardiac arrest.
She was found lying at the bottom of the staircase shortly after midday Thursday by a female member of staff arriving for work who unlocked the door, discovered she wasn't breathing, and called police.
Cops say they were called to the apartment to reports of someone suffering a cardiac arrest around 12.40pm, before Ms Trump was pronounced dead. A post-mortem is being carried out to establish the exact cause and time of her death. A source close to the family said her health had been declining for some time.
Ivana was best-known as the first wife of Donald, who she married in 1977 when he was a real estate heir and business mogul – and is mother to his three eldest children: Ivanka, Eric and Donald Jr.