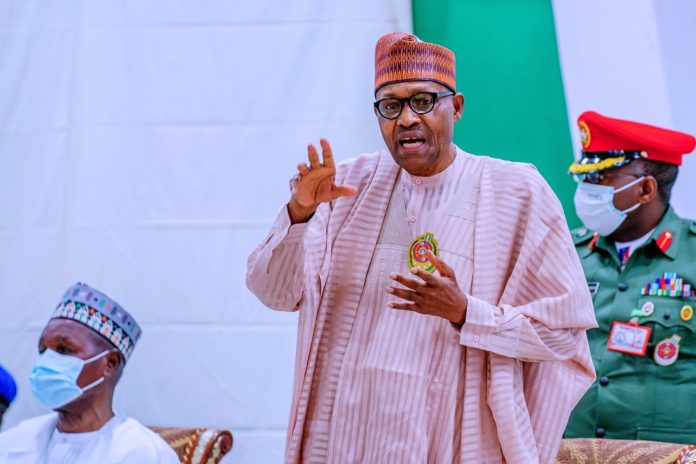 Insurgents threaten to abduct president Buhari and el-Rufai very soon
Insurgents believed to be members of Boko Haram have threatened to abduct President Muhammadu Buhari and Nasir el-Rufai, governor of Kaduna state.
In a viral video, one of the insurgents said captives in their camp will be sold off as slaves if their demands are not met by the government.
Speaking in Hausa, he said the authorities must meet their demands to avoid killing some of the captives.
"This is our message to the government of Nigeria and just as you have seen these people here, by God's grace, you will see your leaders; your senators and governors will come before us," he said.
"These ones you are seeing here, we will keep some as our slaves and sell them off just as our Imam told you in the past.
"Just like the Chibok girls that were sold off, we will equally sell these ones as slaves. If you don't adhere to our demands, we will kill the ones we need to kill and sell the remaining.
"By God's grace, el-Rufai, Buhari, we will bring them here."
The group is suspected to be behind the kidnapping of passengers in a Kaduna-bound train in March.