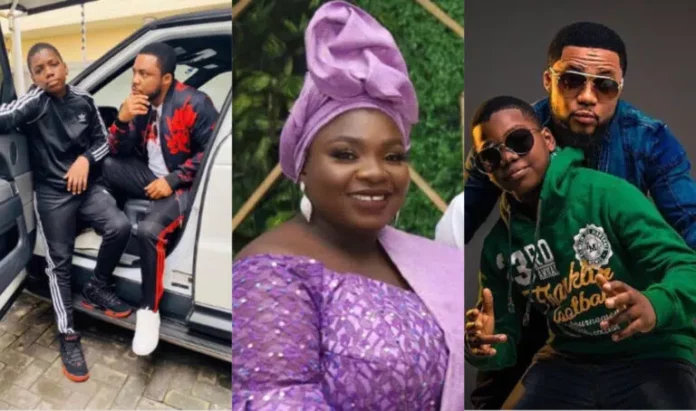 "Kindly say a word of prayer over my life" Tim Godfrey's babymama, Yemisi Ashaolu, marks birthday (photos)
Minister Yemisi Ashaolu, the babymama of gospel singer Tim Godfrey is thankful to God for making her see a new year and has asked for prayers from her followers over her life.
Marking her birthday on Instagram, Yemisi, the mother of Bryan, the son of Tim Godfrey, wrote "I'm the one that you have shown mercy, and I have come back to say Thank you, Lord! +1 and grateful! Happy Birthday to me! Fam, kindly say a word of prayer over my life and also help me thank God for this life he has kept…"
In celebrating his mum, 14 year old Bryan Tim Godfrey wrote, "The most precious mother in the world, the most beautiful mother, without you, I don't know where I would be today. I thank God I am your son. You are the most awesome, peaceful and sweetest mother I know. You always inspire me to believe in myself, always work hard, and pray.
Thank you mum, for always teaching me and telling me about God. There is no one in the whole wide world, that could take your place in my heart.
I am glad I have you as my mother, and I promise to always make you proud .. You are the BEST and I love you mum. Please help me wish my mum a happy birthday"
View this post on Instagram