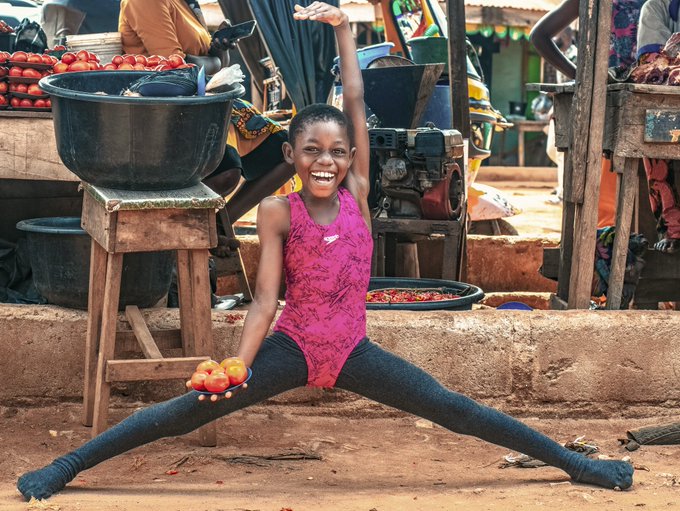 Little girl, Ruth, who wanted to be a Yahoo Girl, enrolled in school by Good Samaritan
A woman, Seyi Oluyole, has changed a little girl's life by ensuring she stopped selling at the market and started going to school.
She met the girl named Ruth in 2019 and during an interaction, she said that her ambition is to be a Yahoo Girl when she becomes older.
Oluyole, was moved to emotions by her statement, so she decided to take up her matter and see to it that she gets an education.
She then visited Ruth's mum, a hawker, who revealed that her daughter had to stop school due to financial struggles.
Oluyole shared the story on Twitter alongside photos on 5th of July to celebrate Ruth's 10th birthday.
She wrote;
Ruth is 10 today Guys!
First time we met in 2019, she told me 'I want to be a yahoo girl when I grow up.'
Her words broke me. She wanted to be more – and in her environs, more meant 'FRAUD'

I knew then and there, that I had a BIG role to play in her life.

Thread… pic.twitter.com/bVN1pQrMY9

— Seyi Oluyole BadAss Woman 👩🏾‍💻 (@SeyiOluyole) July 5, 2022