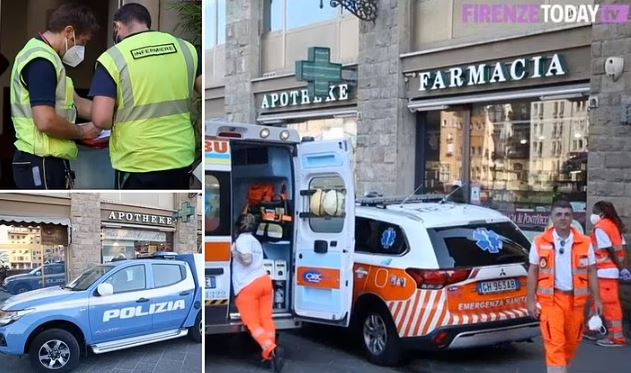 Man found dead and woman seriously injured 'after erotic game went tragically wrong' in luxury Florence hotel
A British man has been found dead and a woman seriously injured in a swish Italian hotel after a suspected erotic game went tragically wrong, police believe.
The 40-year-old man, who has not been named, was found dead in his room next to a 43-year-old woman thought to be his wife covered in cuts and bruises.
Staff at the four-star Hotel Continentale, a stone's throw from the famous Ponte Vecchio bridge in the Renaissance city of Florence, called police after the woman asked a chambermaid for help.
Paramedics raced to the hotel and the woman was taken to the city's Careggi hospital where she was said to be in a serious but stable condition.
The couple had only arrived at the hotel on Friday night and the alarm was raised early on Saturday morning.
'Her current condition is serious but she is stable and her injuries are not life-threatening. We hope to question her at some point in the next few hours.'