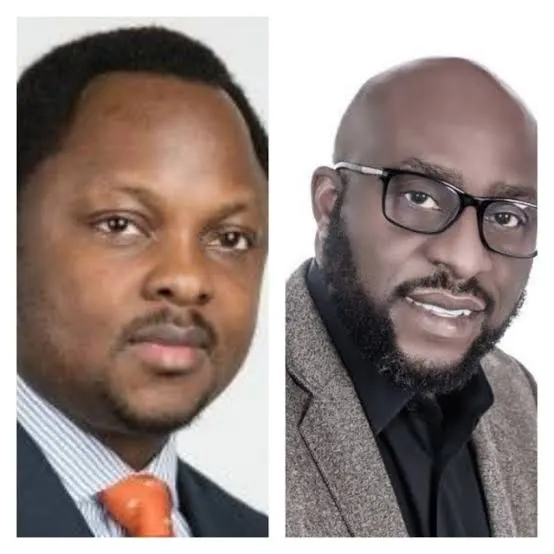 Nigerian Fintech Owner Anslem Oshionebo, Opeyemi Odeyale Bag Jail Term In US $167 million money laundering
The U.S court in Texas has sentenced two Nigerian founders of a fintech company to 27 months in prison for their role in sending $160 million in fraud earnings to Nigeria through their company, Ping Express U.S. LLC.
According to a statement released by the US Department of Justice (DoJ) on Friday, the firm acknowledged it failed to maintain an effective anti-money laundering and unlicensed money transmission programme over the last three years.
The firm also admitted it failed to seek sufficient information about the sources or purposes of the funds involved in the transactions.
The Texas-based company's Chief Executive Officer (CEO), Anslem Oshionebo, 45, and its co-founder and Chief Operating Officer (COO), Opeyemi Odeyale, 43, were both handed a 27-month jail term for their involvement in the alleged crimes, according to US legal filings.
The firm's IT/Business Development Manager also received a prison sentence of 42 months after he pleaded guilty to knowingly transmitting illegally derived funds.
The U.S. Attorney for the Northern District of Texas, Chad Meacham, said the Texas-based company which was licensed to transmit money but was not licensed to conduct currency exchange, charged U.S. customers a fee to remit money to beneficiaries in Nigeria and other African nations.
Citing part of the company's plea documents, the US government said the company also admitted it allowed more than "1,500 customers" to violate its anti-money laundering policy.
"The company outlined its anti-money laundering policy in a memo to state regulators, claiming it would cap first-time customer transactions at $499, cap daily transactions at $3,000, and cap monthly transactions at $4,500.
"However, in plea papers, the company admitted it allowed more than 1,500 customers to violate these rules. In one instance, Ping allowed a customer to remit more than $80,000 in a single month – more than 17 times the purported limit", the DoJ statement read in part.