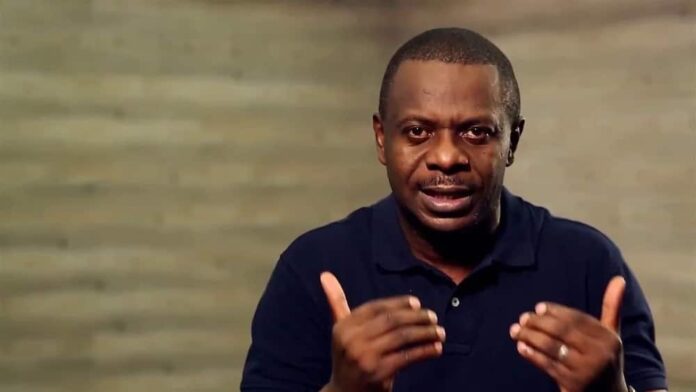 Pastor Poju Oyemade deletes tweets after 2023 woke mob attack
The founder of The Covenant Nation, Pastor Poji Oyemade, has deleted a post of his on Twitter after facing heavy backlash from youths.
The post was an advice to youths not to embark on missions blindly.
Oyemade's post was, however, seen as an attack on the movement clamouring for a break from the two too political parties in Nigeria, the ruling All Progressives Congress and the Peoples Democratic Party.
Shortly after he shared the post, he received criticism forcing him to delete it.
Oyemade had posted, "Faith is not just blind belief or hoping for a miracle. Faith sees. Faith has her eyes opened and possesses the evidence upon which it builds its belief. Faith prepares long, sometimes for years just as Joseph did for the years of famine. Faith counts the cost before embarking.
"Without having real evidence upon which you are acting nor preparation for the task, recognising real obstacles that lie ahead and making concrete plans, one is just being delusional about the outcome. The enthusiasm of the youth must not be wasted on poorly planned projects.
"Noah spent months/years planning for the flood & he was operating in faith. Jesus said no man goes to battle without taking stock first nor lays the foundation of a tower without counting the cost first lest he will be mocked. Our faith is intelligent it doesn't live in denial."
See reactions below.
Despite the deletion of the tweets, Nigerians still reacted thus: