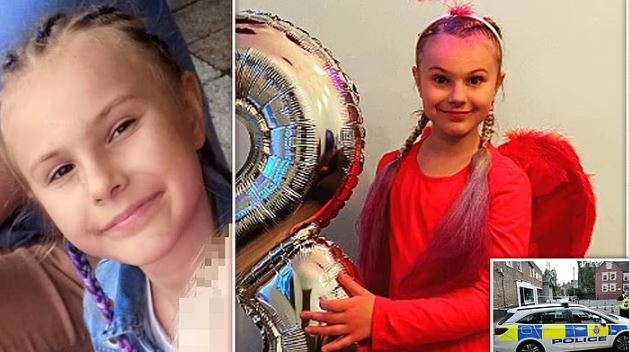 Pictures of schoolgirl Lilia Valutyte stabbed to death in broad daylight
Horrifying new details surrounding the death of a nine-year-old schoolgirl  Lilia Valutyte emerged tonight as it was claimed she had been playing in the street with her sister just yards away from their mother before tragedy struck.
Lilia Valutyte, whose family were from Lithuania, was found on a quiet lane in Boston at around 6.20pm yesterday – with locals left in 'profound shock' and the local MP appealing for national assistance to catch the killer.
It is believed little Lilia was playing with her younger sister at the time of the appalling attack, as their mother, Lina Savicke, worked on her tablet as she tried to keep a watchful eye over her girls.
The nine-year-old died after suffering a single stab wound on a quaint high street lane, just outside a recruitment agency that Ms Savicke had worked for. Lincolnshire Police declined to comment on whether they believe the attack was linked to her role there.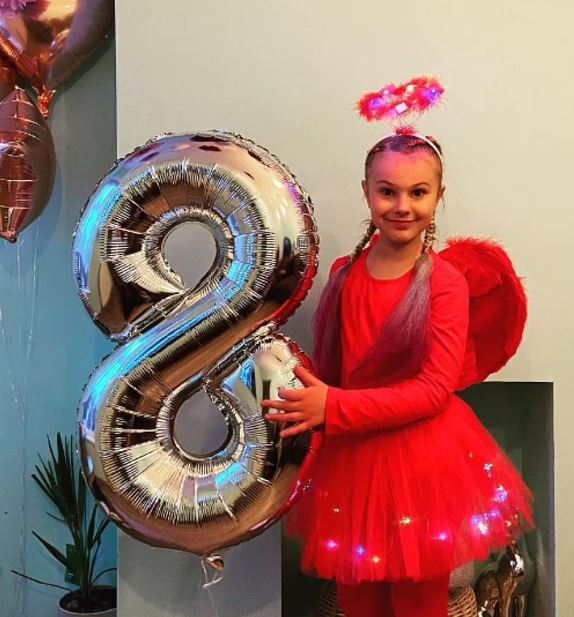 Devastated residents described seeing a discarded toy pram, understood to belong to Lilia's sibling, at the crime scene late on Thursday.
Others said Ms Savicke had been spent several months working from a desk near to the murder scene and had often let the children play outside as it was usually 'a quiet street'.
One source told the Sun: 'I think they had a hula-hoop and dolly's pushchair. I'm sure she [Ms Savicke] would have been inside'.
Heartbreaking pictures of the schoolgirl in happier times that emerged on Friday show the little girl smiling as well as one image in which she is seen wearing wings and celebrating her eighth birthday with a huge balloon.
One local resident said they had seen an overturned doll's pushchair on the side of the road as emergency services rushed to the scene after the attack.
Locals were left in 'profound shock' and with the area's MP appealing for national assistance to catch the killer.
One devastated man spoke for the community as he pleaded 'She was just a little girl, how could anyone do this to a nine-year-old?'
Police were this morning quizzing two men in connection with the killing of little Lilia, with police describing the stabbing as an 'isolated' incident.
Police are understood to be trawling through CCTV of the area after a man was spotted running from the scene of the stabbing, The Telegraph reports.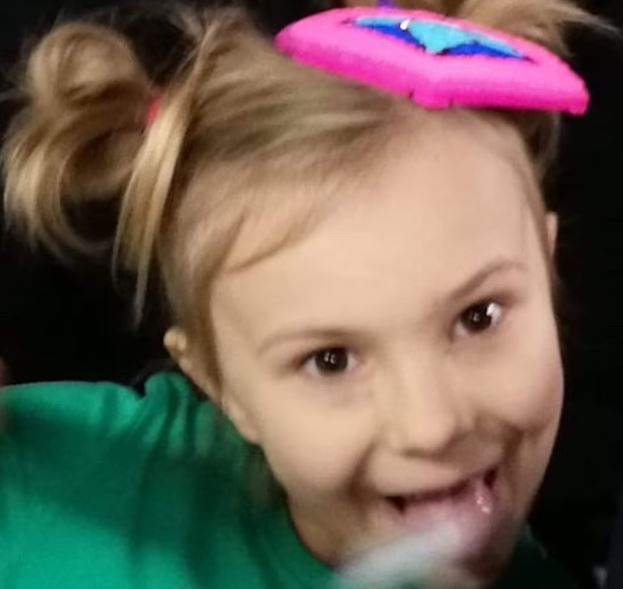 A local woman told the newspaper: 'The little girl was playing in the street with her younger sister when it happened. They had some toys out.
'I'm sure her mum wouldn't have been far away as she always checked on them. She was a very quiet girl, and I just can't understand it.'
A small tent was pictured at the murder scene near the town's historic St Botolph's Church as forensic officers bagged up evidence earlier today.
A large object appeared to be covered in the middle of the alleyway, which was marked by small yellow signs.