Pregnant mother Eliana Rodriguez with a 'HUGE' baby bump reveals insulting comments strangers have made about her swollen stomach
An expectant mother who looked like she was pregnant with twins revealed the insulting comments she received about her 'huge' baby bump before she gave birth to her son. 
Eliana Rodriguez, 29, from Las Vegas, Nevada, welcomed her second child, a baby boy named Sebastian, via an emergency C-section at Centennial Hills Hospital Medical Center on June 11.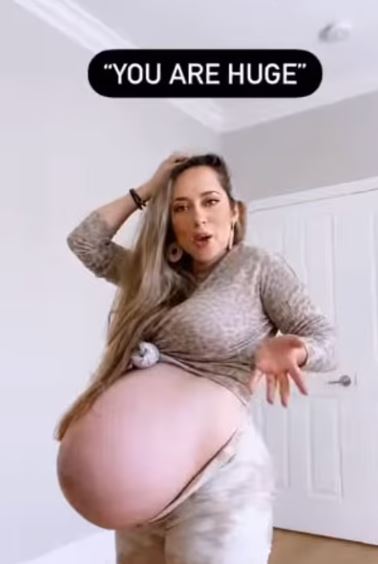 A week before his arrival, she showed off her bare stomach on Instagram while sharing some of the things strangers have said about the size of her bump.
View this post on Instagram
There were some people who bluntly stated she was 'huge' and 'must be in pain.' Others were convinced that she was carrying multiple children.
'You look like you're having twins,' one person commented.
'Have you checked if there's another baby in there?' someone else asked.
As Rodriguez turned from side to side to side, she lip-synced the lyrics 'I didn't even notice' from Doja Cat's hit 'Say So.'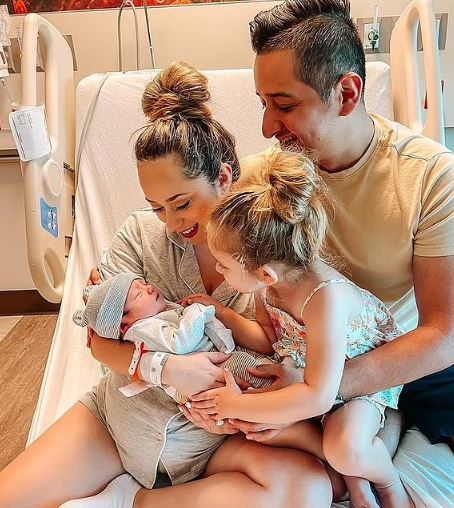 There were plenty of viewers who took to the comments to assure Rodriguez she looked great, and mothers who have dealt with similar lines of questioning could relate. .' Some Instagram users predicted her son was going to weigh 10 pounds or more, but he was just 8 pounds, 3 ounces, and 20.5 inches in length when he was born. Rodriguez and her husband also have a three-year-old daughter, Sofia