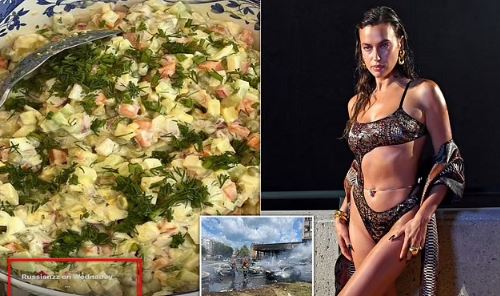 Russian supermodel Irina Shayk accused of 'backing Putin's war' by 'using his Z symbol' in Instagram post
Supermodel Irina Shayk is at the centre of a social media storm after she was accused of 'backing Putin's war' by using his 'Z' symbol on Instagram.
She captioned a picture of a traditional Olivier salad with the phrase 'Russianzz on Wednesday', provoking outrage from Ukrainians and others who interpreted the spelling to be a reference to Russia's war Z symbol.
The anger came a day after Putin's forces fired a Kalibr missile at the busy city centre of Vinnytsia, killing 23 people including three children.
Social media users recalled that the Russian-born star and ex-fiancée of Hollywood star Bradley Cooper had previously posed with a book showing Vladimir Putin's image.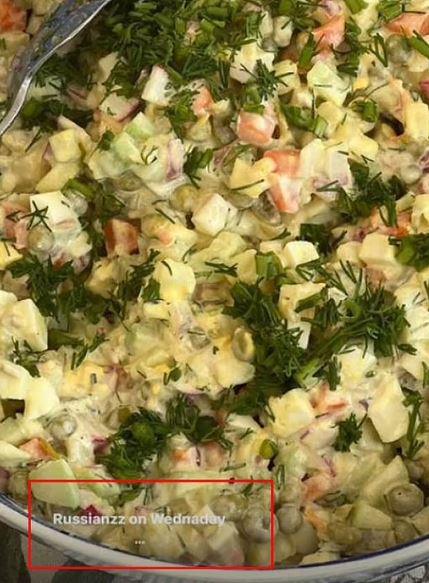 The story with the picture of the salad – a Russian specialty – vanished after 24 hours and Shayk, 36, has not commented on the hostile reaction.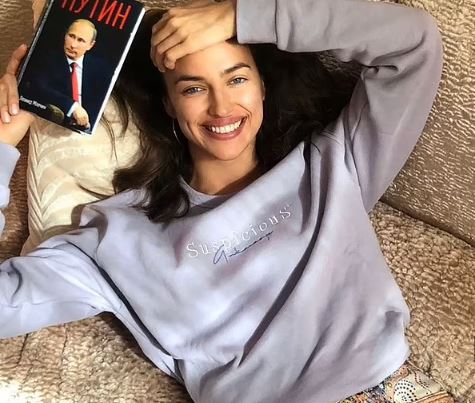 Netizens recalled her posing in April 2020 with a picture of Putin, an image that has also disappeared from her account
Ukrainian journalist Maria Romanenko called for sponsors to reconsider working with her over the post.
She posted on Twitter: 'Irina Shayk—world-famous model from Russia who's recently worked for @Beyonce, Jean Paul Gaultier, @Burberry, &others—posted a weird cryptic story on Instagram with the word 'Russianzz'.
'I really hope these brands reconsider working with her when Russia uses Z to kill Ukrainians.'