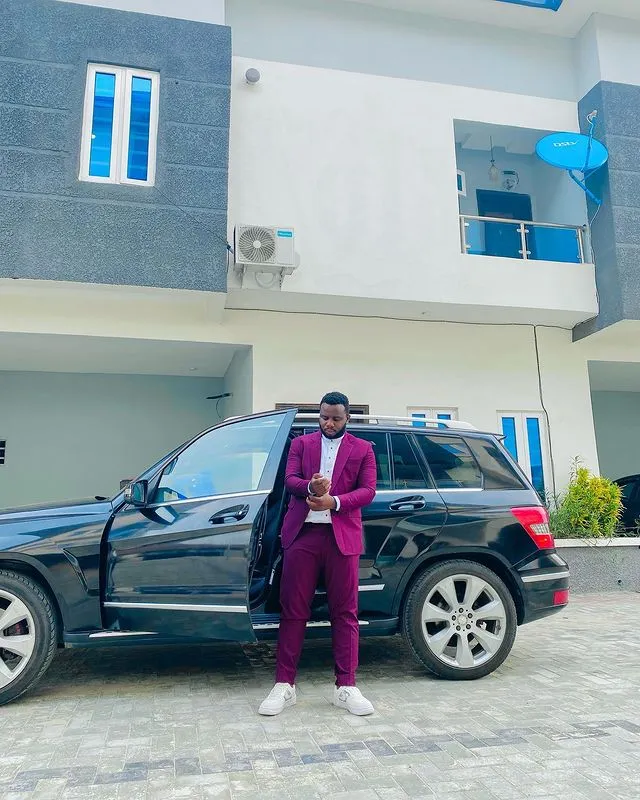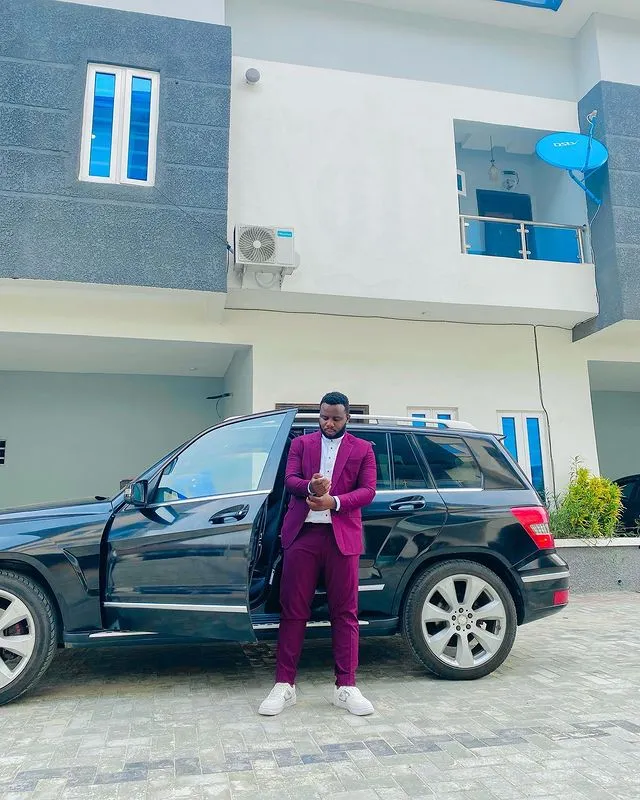 Sabinus threatens to sue Nairaland over 'death rumour'
Chukwuemeka Emmanuel, the Nigerian comedian better known as Sabinus, has dismissed a report which claimed he is dead.
On Tuesday, a user on Nairaland, the popular online forum, alleged that the funnyman died after he was "poisoned by an unknown friend."
"Popi Comedian, Sabinus dead… Just learnt he was poisoned by an unknown friend," the post, which has now been removed from the platform, claimed.
Nairaland is one of the top six most visited websites in Nigeria.
But in a letter issued by Stanley Alieke, Sabinus' lawyer, on Wednesday, the entertainer asked the public to disregard the "fake and malicious post".
In the letter addressed to Seun Osewa, founder of Nairaland, the comedian gave the online forum an ultimatum of 48 hours to retract and debunk the report about his death.
He also asked the platform to publish the retraction "in five widely read national dailies with an apology."
Sabinus, who described the post as a "play taken too far," also vowed to "activate the full machinery of the law against the forum" and Osewa if the necessary action is not taken.
"Our client started his regular daily routine on Tuesday, July 5, 2022, and was attending a high-profile event as a special guest of honor only to be called severally by his family members and close friends amidst tears," it reads.
"He became frantic and enquired about what was going on and why everyone who called him was crying only for him to be sent links to news of the story about his death which was published in the Nairaland news forum on Tuesday, 5th July at about 5 am.
"Part of the highlight of the news as published in the Nairaland forum read; 'Popi Comedian, Sabinus Dead by Adonis86(m): 5:31am. Just learnt he was poisoned by an unknown friend yesterday//Nairaland'.
"Nairaland Forum knowing that this is fake news and/or without carrying out the due diligence of verifying news of this nature allowed this news to be published on its platform as it quickly spread like a wildfire which triggered a lot of panic as our client started receiving calls and condolences messages from his family members, friends, fans, and well-wishers all through the day and Nairaland is vicariously liable and legally culpable and will take full responsibility for this heedlessness.
"For the sake of the loving fans, friends, and well-wishers of our client, Mr. Chukwuemeka Emmanuel, Aka Sabinus, and in order to ease the tension/panic in the mind of the general public, we hereby state categorically, that Oga Sabinus as he is fondly called is hale and hearty and was never sick neither dead and on the other hand, the publisher of the Nairaland forum is to take the full responsibility of this act of indiscretion and they are hereby given 48 hours to retract and debunk this fake news about the death of Sabinus and also to make a publication about the retraction and debunking of this news in five (5) widely read national dailies with an apology.
"Failure to do this we would be forced to activate the full machinery of the law against the forum starting from its founder, Mr. Seun Osewa, and take every active necessary steps in getting every one of them criminally involved in this dastard exuberance prosecuted within the last stretch of the law and request for damages for the emotional distress this traumatising news have caused our client because this is play taken too far.
"It should interest the publisher(s) of this news forum to know that publication of posts of this nature which are fake and malicious with the intent to cause emotional distress to their victims is a criminal offense that the laws of Nigerian frown upon and duly prohibited specifically under S.24 of the cybercrime (prohibition, prevention) Act of 2015 and other relevant statutes and carries the punishment of at least 3 years jail term. To be forewarned is to be forearmed!"