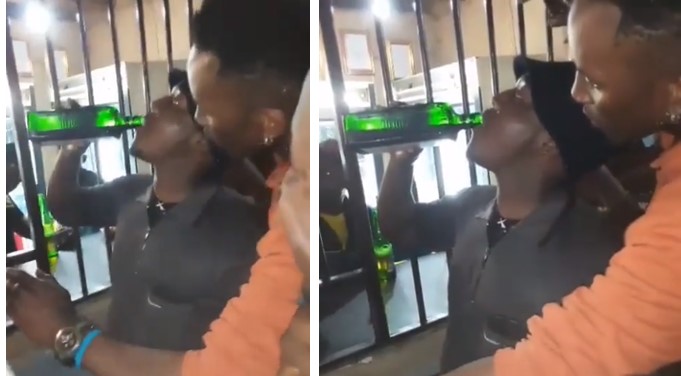 South African man dies after winning liquor challenge (Video)
A man who was seen in a viral video drinking a large and dangerous volume of liquor in minutes is dead.
The South African died after drinking an entire bottle of spirit in just two minutes to win a £10 bet at a liquor store.
The local resident, who has not been named, visited the store in Mashamba village in Limpopo and took part in the challenge to see who could drink a bottle the fastest. He drank the whole bottle of the 35 per cent spirit before collapsing.
Watch video below;
View this post on Instagram