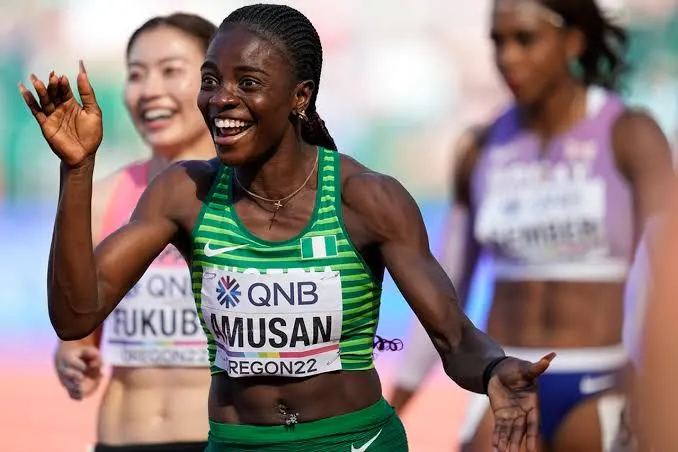 Tobi Amusan Biography – Age, Career, Family, And Net Worth
Tobi" Amusan is a Nigerian track and field athlete who specializes in the 100 meters hurdles and also competes as a sprinter, she was the first Nigerian athlete to win a World Athletics Championship gold as she stormed to victory in the women's 100m.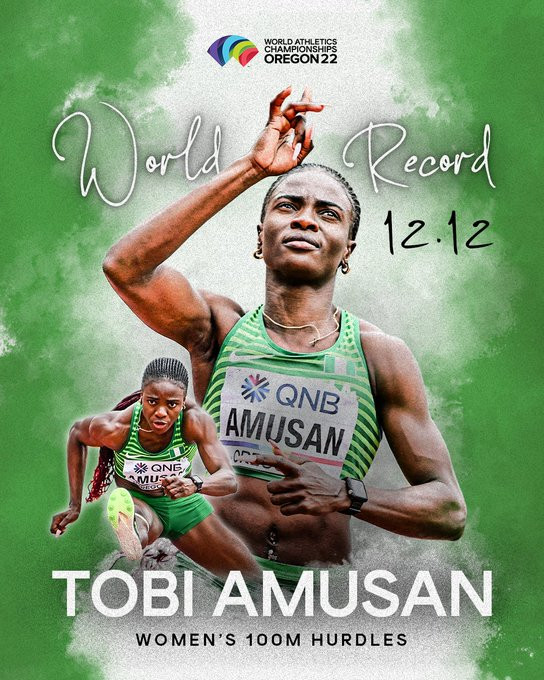 Age
She is 25 years old.
Career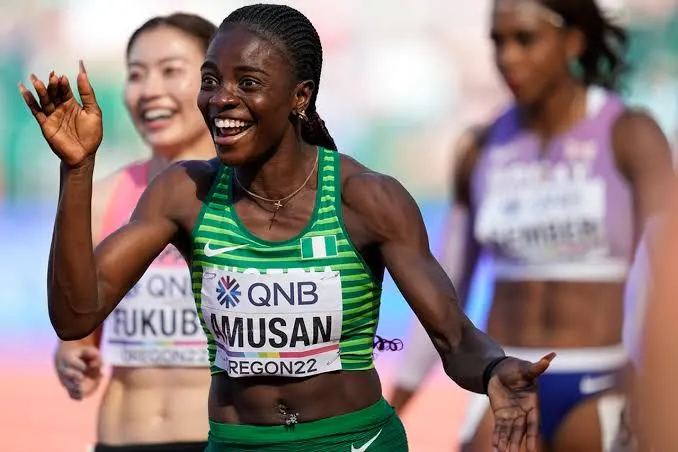 Amusan showed a lot of athletic potential from an early age. She was a silver medallist at the 2013 African Youth Championships in Warri. She also claimed gold in the 100 meters hurdles at the 2015 African Junior Athletics Championships in Addis Ababa. In 2015, while making her All-Africa Games debut as an eighteen-year-old, she won the gold medal in the 100 meters hurdles.
Amusan opened her 2022 season by winning the 2022 Diamond League event in Paris, where she set an African record by 0.01s with a time of 12.41s.
She won gold in the 100m hurdles at the 2022 African Championships in Mauritius, defending her title successfully with a time of 12.57s ( wind-aided). She also competed in the women's 4×100m and won gold.
Family
Tobi Amusan is not yet married. There is no available data to indicate that the young athlete, Tobi Amusan, has any siblings at the moment.
Net Worth
She has an estimated net worth of 1.5million dollars.
Moment she won gold in the 100m hurdles at the 2022 African Championships in Mauritius, defending her title successfully with a time of 12.57s below: