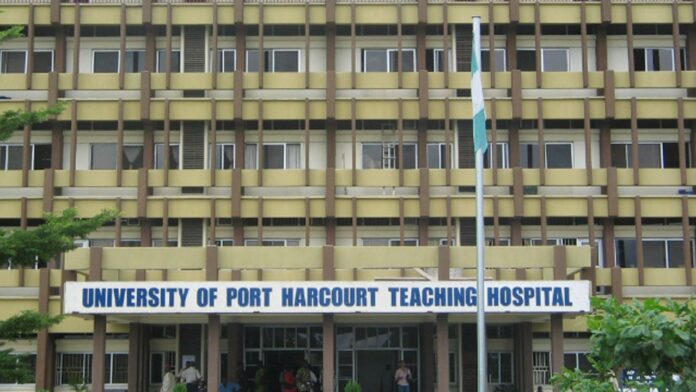 University of Port Harcourt Teaching Hospital debunks claim 14 babies died due to power outage
The University of Port Harcourt Teaching Hospital (UPTH) has denied a viral claim on social media that 14 babies died in its special care baby unit due to a power outage
A viral post on social media claims that not less than 14 babies died in incubators at the University of Port Harcourt Teaching Hospital (UPTH) due to a power outage.
In a tweet thread, which has now been deleted, Chijioke Ekwulu, a Twitter user, said the irregular power supply at the hospital also disrupted surgery procedures.
"No less than 14 babies have died at the incubator of the University of Port Harcourt Teaching Hospital, UPTH due to power outage. This is as some patients at the hospital said some surgery procedures have also been suspended due to irregular power supply," the tweet read.
The tweet, posted on July 1, gathered over 3,100 retweets, 1,120 quotes, and over 3,000 likes before it was deleted.
Standard Observers, a news publication, also published the claim.
The report archived here referenced a mother who lost her twin babies to the power outage, after being childless for seven years.
"A medical officer at the hospital who spoke to Standardobservers on the conditions of anonymity said among the dead babies were the twin babies of a woman who had been looking for the fruit of the womb for seven years," the report read.
Newsmen contacted Lucky Onotai, professor and chairman of the medical advisory committee, UPTH, to confirm the veracity of the story.
He dismissed the claims and said, "nothing like that happened".
"I don't know why people like to thrive on fake news. I have said this before, nothing like that happened. People just want to tarnish the hospital's name," he said.
He, however, confirmed there were some "transformer issues" but insisted it did not affect the special baby care unit, where the incubators are kept.
"Yes, there was a power outage, but there are special departments that have dedicated generators on standby. One of them is the special baby care unit. It is impossible for power to go out that long. If anyone died, why haven't the mothers come forward?" he said.
According to Onotai, "the hospital's PRO has also confirmed that it is fake news. We receive hospital statistics every day, but nothing of such has happened. People like to spread false news like a wildfire in a dry harmattan."
Best Ordinoha, a professor and doctor at UPTH, also refuted the claim.