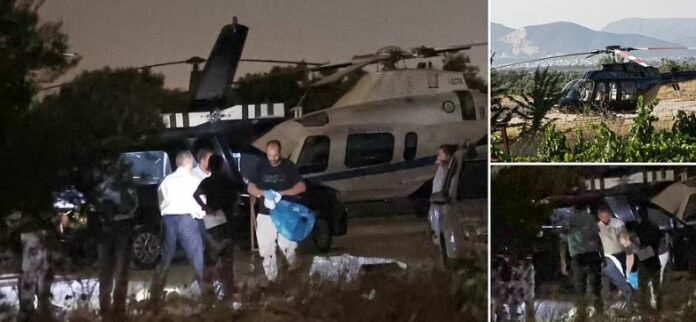 Wealthy British tourist dies after being struck by helicopter blades in front of his brother and sister 
The 21-year-old male, who has not yet been identified, was exiting the aircraft at the private airport along with three other tourists including his brother following a flight from Mykonos to Athens purchased for them by wealthy parents.
He reportedly walked behind the Bell 407 helicopter while its engines were still engaged and was struck by the aircraft's tail rotor. The exact circumstances have not yet been clarified but the man sustained grievous injuries in the incident, which happened at around 6.20pm local time.
Emergency services were called to the private heliport on the outskirts of Athens but the victim is thought to have been killed almost instantly by the high-speed rotor. Greek police were pictured at the scene conducting their investigation on Monday night.
The pilot has been arrested on manslaughter charges and two ground technicians have also been held by police while investigators probe the circumstances of the accident.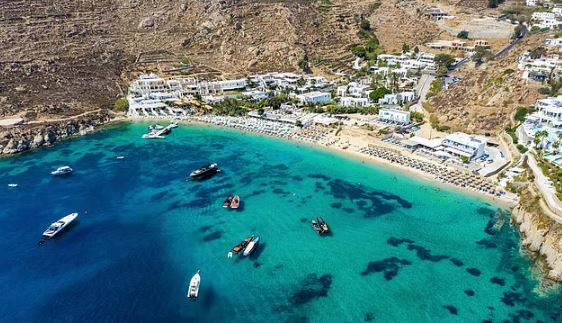 Police sources did not reveal the family involved but it is understood they are extremely wealthy and were enjoying a holiday on the luxury Greek island of Mykonos