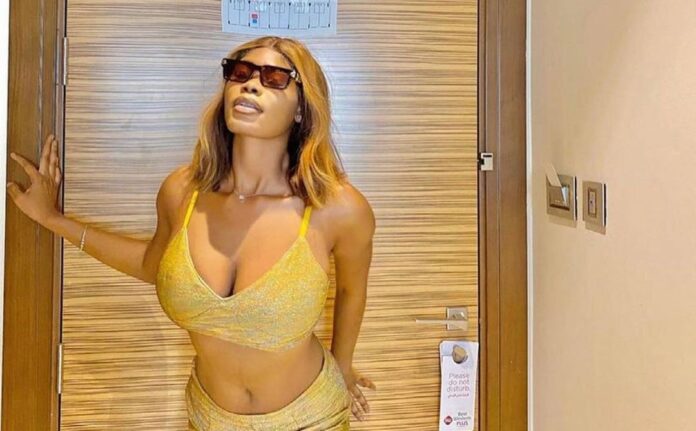 Bobrisky's Ex PA, Oye Kyme Shares Intimate Video

Bobrisky's former P.A, Oye Kyme has taken to social media to share an intimate video of herself weeks after saying she will no longer go into adult movies
In one of the photos she shared on Snapchat, Oye bared her bosom and was also spotted with a deeldo in her mouth.
She also shared another photo where she wore a wet singlet which stylishly exposed her points on her bosom.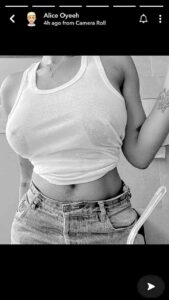 The Ivorian lady, who came into limelight after inking a tattoo of the crossdresser and was invited to Nigeria to become his personal assistant before they fell out in 2021, recently delved into p0rn0graphy.
She announced her decision on social media and released her debut p#rn video on a popular p*rn website, and promised to share more videos with time.
However, few weeks after becoming a p#rn star, Oye said she regrets her decision and that it was the biggest mistake of her life.