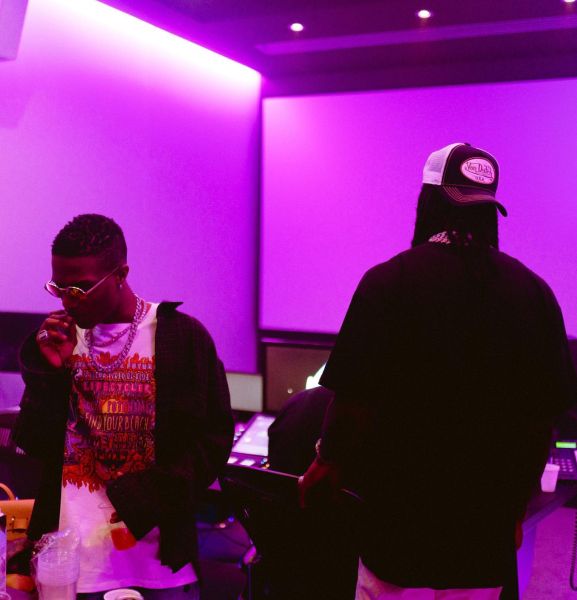 Burna Boy tackles Wizkid FC, calls them delusional
Afrobeats giant Burna Boy has tackled Wizkid fans after a cross section of Wizkid FC launch a new targeted online assault on the star.
In the early hours of Tuesday, one Twitter user and a die hard Wizkid fan Mr Mdee posted a tweet where he claimed that ticket for Burna Boy's sold out show that had 1600 in attendance went for $14 with an additional CD. He claimed the ticket price and the CD was a ploy by Burna Boy to get a number single in the UK.
These obviously false claims didn't sit well with Burna Boy fans who tackled the fan.
In a rather surprising turn, Burna Boy took time from his busy schedule to tackle the fan base that has increasingly continued to be a torn in his flesh.
Nope this was all doctored and done by Wizkid delusional Twitter fc. https://t.co/INqSd1PfbX

— Burna Boy (@burnaboy) August 23, 2022
"I want the truth of our history before slavery to be the real history told"

– Burna Boy

📹: Clique TV pic.twitter.com/rgotYB80Ox

— ♡🍃 @OneJoblessBoy 🐳 (@OneJoblessBoy) January 6, 2022
… I said this same thing a while ago but Wizkid Delusional Twitter fc said I was lying. Maybe if your true history was taught in your schools Wizkid would have a smarter Twitter FC instead of idiots like this https://t.co/bdTYnxhdc0 pic.twitter.com/LHkDO3v5zC

— Burna Boy (@burnaboy) August 23, 2022
It's left to be seen how long the tirade will stay up before Burna Boy's media team will pull it down since this isn't his first rodeo ranting on Twitter albeit this time, it isn't without cause.