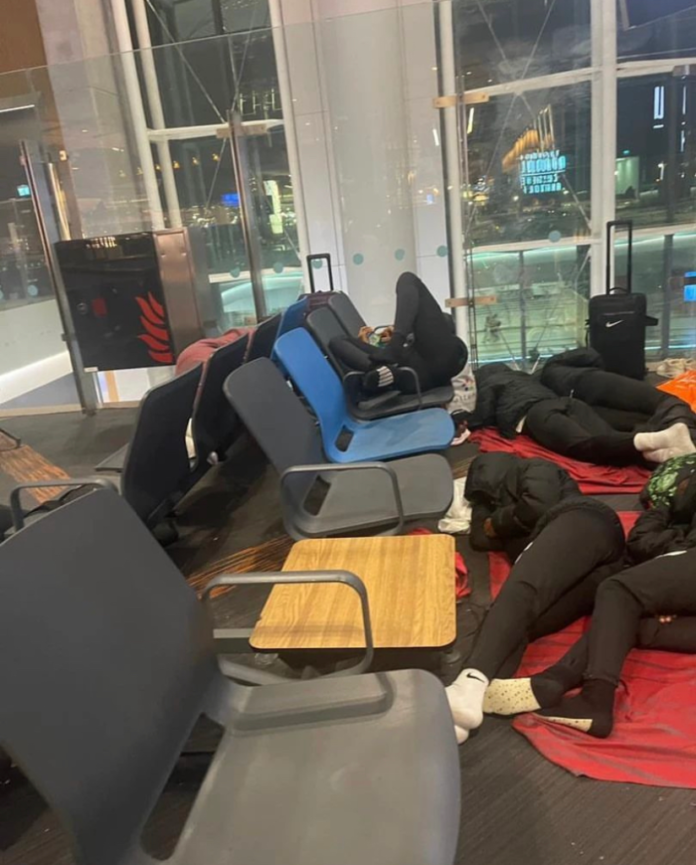 Falconets suffers embarrassment as they sleep on cold floor in Turkey Airport (Photos)
Nigeria's under-20 national women's football team known as the Falconets have been subjected to ridicule on their return to the country.
The Falconets suffered a 2-0 loss to the Netherlands in a quarterfinal fixture at the 2022 FIFA U-20 Women's World Cup.
The Falconets departed Costa Rica on their route back to Nigeria but were stuck at the Istanbul airport on a 24-hour layover.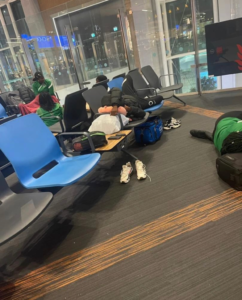 The team had to sleep on the floor, on airport benches in a cold Turkey airport bringing disgrace to the country.
In a report by veteran journalist Colin Udoh, the Falconets were subjected to severe conditions as teenagers.
According to sources, the team could not leave the airport in Turkey as they do not have a visa.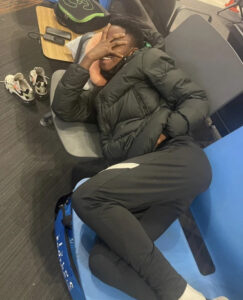 The team officials were in contact with the Amaju Pinnick led Nigeria Football Federation (NFF) in a bid to sort out their travel arrangements.
No solution was provided by the NFF as the Falconets would have to wait for the next available connecting flight.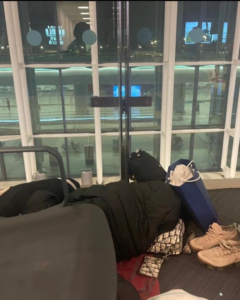 A source said, "These girls have never travelled before. No need to waste money and book hotels for them during g a 20-hour transit. They can just sleep at the airport".