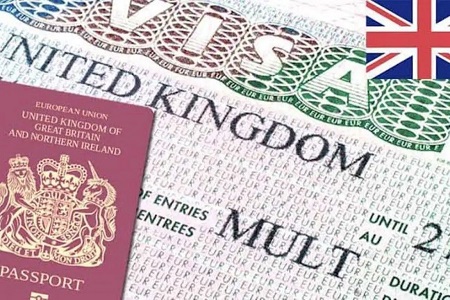 How to apply for 2022 United Kingdom Scale-up Visa
The United Kingdom has opened applications for Nigerian and other foreign nationals to apply for the 2022 scale-up visa, effective from August 22. 
According to a statement issued by the British government, the development would see growing businesses attract the right talent to enhance productivity across the economy as it is believed that scaling up is an important phase for high-growth businesses to continue growing and drive their international competitiveness. 
The exercise is expected to see talent across various fields such as science, engineering, programming as it brings in sought-after expertise and skills, enterprises that can boost their innovation and productivity and in turn keep contributing to the UK's economy. 
What you should know
 about scale-up visa
A Scale-up Worker visa (or Scale-up business) allows you to come to the UK to do an eligible job for a fast-growing UK business

.

Unlike other sponsored visas, the Scale-up visa allows businesses to employ high-skilled individuals who will receive 2 years' leave to remain in the UK without requiring further sponsorship or permission beyond the first 6 months.

Notably, eligible businesses will attract highly skilled talent including scientists, engineers, programmers, software developers, research and development professionals, economists, architects, technicians, financial and investment advisers

 

Companies, including small businesses and those in the tech and financial services sectors, that have achieved growth of 20% or more in either employment or turnover year-on-year for at least 3 years and employed a minimum of 10 people at the start of the 3 years will be eligible to sponsor talented individuals through the Scale-up visa.

 

For information on how to apply, when to apply, how much it costs, eligibility and others, click here.