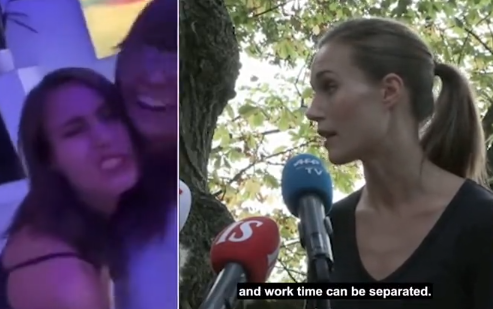 Married Finland's 'Party PM' Sanna Marin defends her lifestyle
Sanna Marin, 36-year-old Finnish Prime Minister, has defied her critics and defended her right to party today
Finland's 'party Prime Minister' Sanna Marin has blasted her critics and insisted she has the same right to a night out as everyone else after she was captured on video having a raucous evening with friends earlier this month.
Ms Marin today insisted that 'everyone needs a fun and relaxed evening out' and that she should be allowed to let her hair down after spending most of her time juggling the responsibilities of governing and being a mother.
The 36-year-old, who is married, added that 'nothing inappropriate' happens in a newly-leaked video that shows her dancing hip-to-hip with male pop singer Olavi Uusivirta in Helsinki's Klubi nightclub at 4am, and said her only regret is that 'private' videos had made it into the public domain.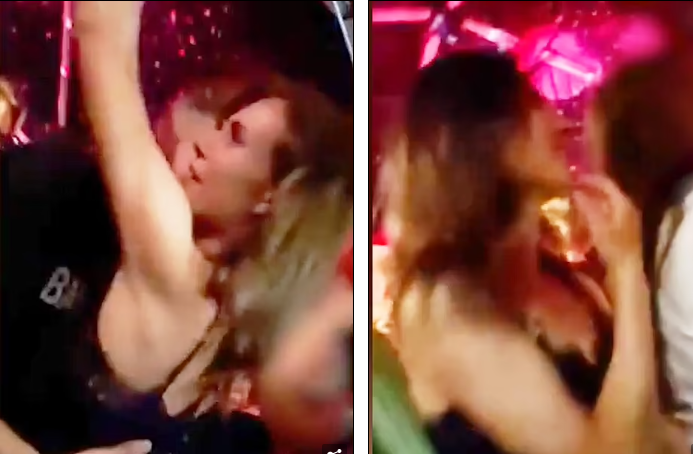 Ms Marin said she has also submitted to a drugs test to prove her innocence after more footage taken earlier in the evening and which leaked yesterday showed her dancing with friends in a house while someone in the background shouts 'flour gang'.
'Flour' is Finnish slang often used to refer to cocaine. Ms Marin said she has never taken drugs in her life, and did not see anyone taking them on the night out in question which stretched from the evening of Saturday August 6 until the very early hours of Sunday 7.
More footage which leaked Friday comes from a nightclub that Ms Marin and her entourage are said to have arrived at around 2.30am and stayed in until 4.30am.
They show her surrounded by a group of friends, including several male companions. At one point, Ms Marin is shown dancing with Mr Uusivirta as she puts her arm around his shoulders and he puts his face to her neck.
Witnesses who spoke to Finnish media say she danced with another two men in similar fashion and sat on the laps of another two, making the question whether she was still married.
Ms Marin wed long-term partner Markus Raikkonen – a former footballer – in 2020. The pair have a daughter together, who was born two years earlier in 2018.
Among the public figures seen in the video are Finnish singer Alma and her sister Anna, rapper Petri Nygard, TV host Tinni Wikstrom, photographer and influencer Janita Autio, radio host Karoliina Tuominen, as well as MPs from her own Social Democratic party.