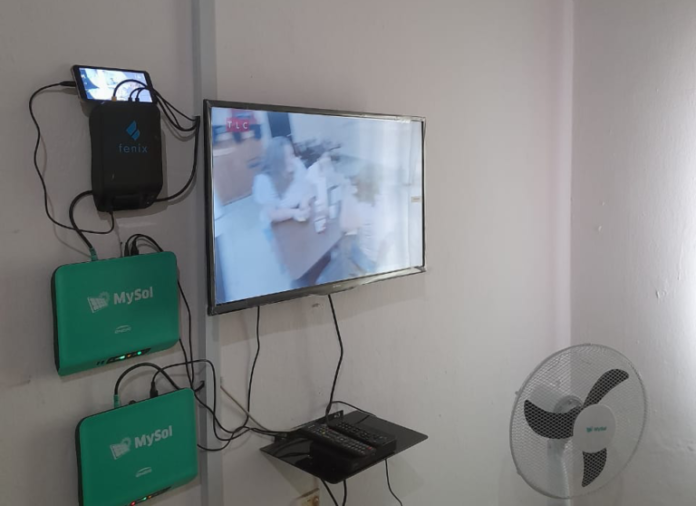 Police arrests lodger accused of stealing TV, furniture from Abuja shortlet
The federal capital territory (FCT) police command has arrested the lodger accused of stealing gadgets and furniture from a shortlet in the Gwagwalada axis of Abuja.
In a Twitter post on Monday, the command also disclosed that investigation has commenced on the matter.
Akinleye Esther, the shortlet owner, had earlier narrated how the lodger allegedly fled with items including television, fan, and bed when his rent expired.
Esther also said she reported the matter to the police for investigation.
"Some of the things he carried are my sol solar kits which contains Television, DStv kits including plate, 3 differents solar panels he went on top of the root and removed all, fan, bed, bed frame, plate, curtains, spoons, water reserve e.t.c. We just started this business," she had written.
In its initial response, the police in Abuja had asked the entrepreneur to visit its office "so we will explore other alternatives to looking into the complaint."
"Good morning @Estakinleye will you like to come to the Police Public Relations Office at the FCT Police Command, Garki 2, opposite Old CBN? We will explore other alternatives to looking into the complaint," it wrote.
In a follow-up post, the police announced that the suspect has been arrested.
"While expecting the complainant to reach out to the Police. We wish to intimate members of the public on the arrest of the suspect," it added.
"Investigation has commenced and the input of the complainant is needed to lend credence to the process."
While expecting the complainant to reach out to the Police. We wish to intimate members of the public on the Arrest of the suspect. Investigation has commenced and the input of the complainant is needed to lend credence to the process. pic.twitter.com/KvkJ5FgVHW

— FCT POLICE COMMAND (@FCT_PoliceNG) August 22, 2022