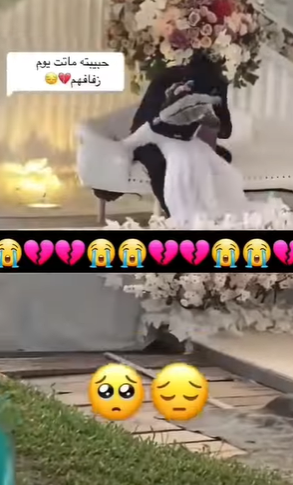 Sad moment a bride collapsed and died during wedding ceremony (Video)
TSB news reports that a video which has gone viral of a bride who allegedly died in her husband's hand in front of family and guests during her wedding ceremony in India.
The video showed the distraught groom crying while holding her and both falling to the ground.
There were reports of the bride taking a poisonous plant (Oleander plant) because she wasn't willing to go ahead with the wedding.
The deceased was identified as Srujana.
Watch the sad video below:
View this post on Instagram