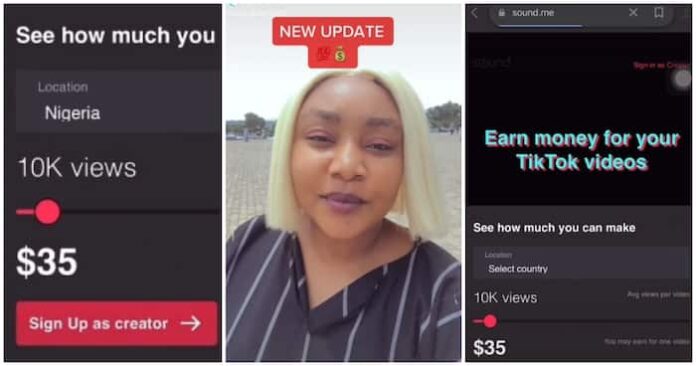 See how to make cool cash on TikTok with sounds, you don't even need 1k followers (Video)
A Nigerian content creator on TikTok identified as Annyberry has shared an easier way to make money on the social media platform. In a short video, she explained that making videos with different sounds is a way to earn on TikTok.
According to her, the first thing to do is to look up sound.me, select a country and register as a content creator.
The next is to log in and make videos with any sound on the platform. She disclosed that TikTok will pay you for views garnered on those sound videos. She furthered that one doesn't need 1k followers to earn this way.
Watch the video below: