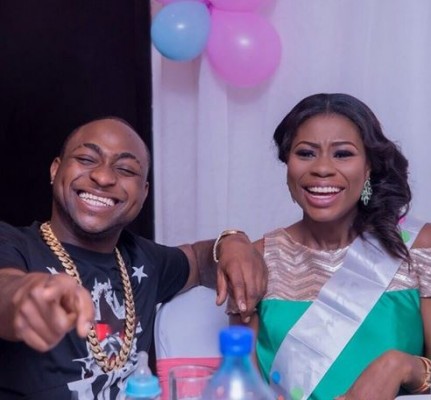 Sophia Momodu responds to rumors that she's pregnant for Davido
Davido's first babymama, Sophia Momodu has replied those saying she's pregnant for the singer again.
Speaking in a recent live video on Instagram, Sophia said she's not pregnant as she's only getting fat and ready to speak up on false narrative about her. She also reassured fans of never going to make her next pregnancy private like she did during Imade's.
She said: "Why can't you say Sophia is getting money and is glowing?Am so mad, I want to know who started the rumours, I am ready to fight with the person. Na fat I fat I no kill person".
"I made a decision this year that if something comes up about me that I am not comfortable with, that is completely untrue, I will speak up on it. I am not Beyonce, I can't do that Beyonce silence.
"If I am pregnant I am going to pull a Rihanna on you. You all know my life is public there is nothing to hide. If I am pregnant we will practical raise it together.
"If I was pregnant you will see it cause I am not scared of nobody my first pregnancy was private, I promise you my next pregnancy would be public, cause I have done the privacy, I want to do the publicly am not scared of you guys, so I need you guys to stop with the pregnancy rumours"