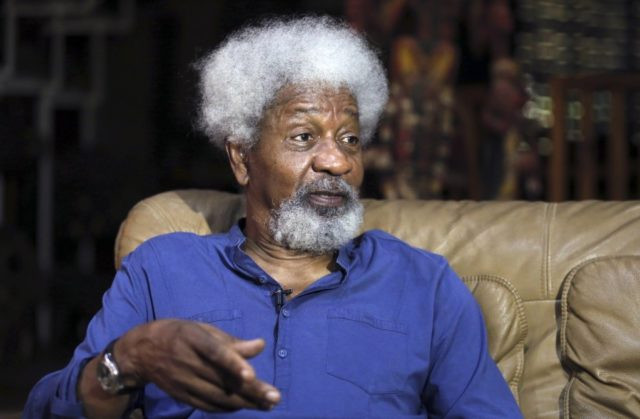 They want a failure to give us another failure for another 8 years – Wole Soyinka
Ahead of the 2023 elections, Nobel laureate, Wole Soyinka, has backed the six weeks ultimatum given to the President Muhammadu Buhari by some federal lawmakers to find a solution to terrorism or be impeached.
Soyinka made the call during an interactive session organized to celebrate the 50th anniversary of Abeokuta Club on Tuesday, August 2. Soyinka, who was the session's moderator, noted that the President should be impeached because he had "breached the contract of democracy."
He said; "Very often, the grounds for breach of contract, I think we all agree, is mis-governance and one of the ways of breaking this kind of contract we know even before the duration of a contract is known as impeachment.
"Democracy indicates a contract, that is why the candidate puts on a manifesto. On the basis of that manifesto, the candidate is either accepted or rejected.
Soyinka, however, threw the question to the gathering whether the President should be impeached or not and majority of the people who comprised members of the club and other dignitaries raised their hands that Buhari be impeached.
Soyinka also faulted state governors who went to President Buhari to ask him to give Nigerians a successor. He said;
"What this governors are telling us that after a failure has occupied the seat of government for eight years, that failure should give us another failure for another eight years. So those who feel that those governors who went and asked Buhari to give us a successor should also be impeached, can I please see your hands up"