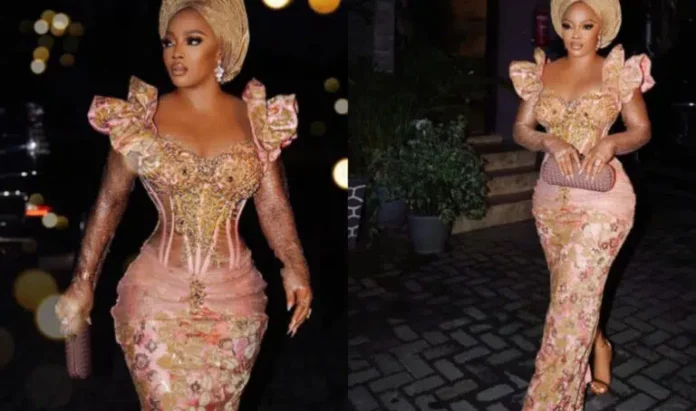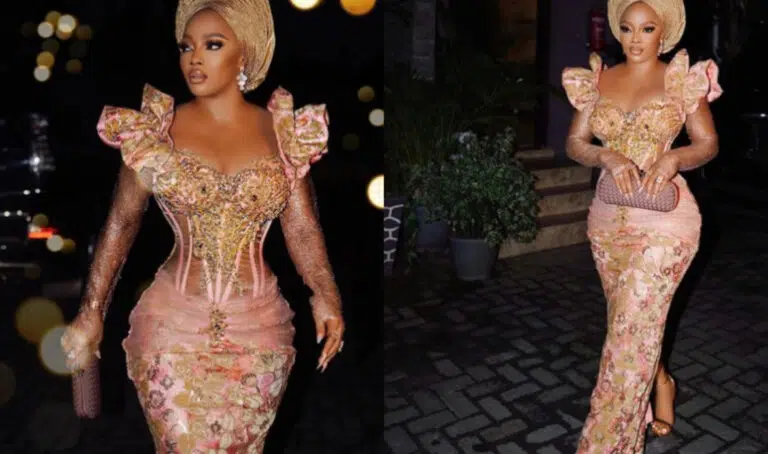 Toke Makinwa's hips in new Owambe style sparks reactions
Over the weekend, Toke Makinwa blessed her fans with a new style inspiration to Owambes, however, her unequal hips size in the outfit got many talking.
Tsbnews reports that the media personality Toke Makinwa, who stepped out to a function in a beautifully tailored gold attire, adorned with a well-tied gold gele and clutch, got many of her fans wondering why her hips weren't equally proportioned.
One Jade asked "Beautiful, but why are both hips not proportional? Asking for a friend"
One Amaka wrote "it is always her one and a half hips for me, beautiful dress by the way"
Tsbne s recalls sometime ago, media personality, Toke Makinwa revealed reasons why she went under the knife.
According to her, she wanted to look good and curvy in tight-fitted dress noting that she doesn't regret the decision.
In her words, "Yes I worked on my body but my breast is real. I had a lip filler because I wanted to launch my lipstick brand but now I don't think it is necessary.
"Also I enhanced my body after I got my fibroids removed. I did that because I wanted to feel better in clothes.
"I do not regret enhancing my body because it's the best thing I've ever done and I wanted to look curvy and I love it.