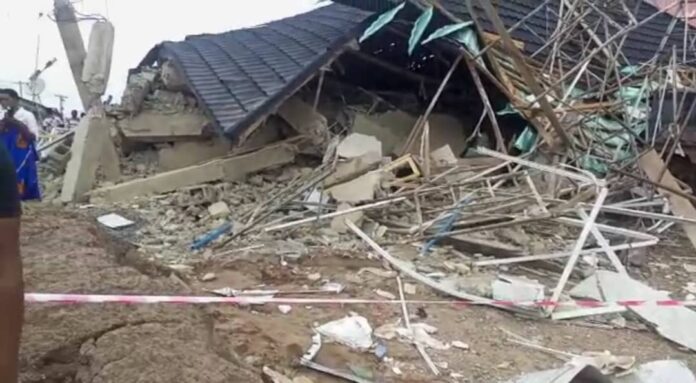 Traders trapped as three-storey building collapses in Kano market
An uncompleted three-storey shopping mall has collapsed in Kano state.
The incident reportedly occurred around 3pm on Tuesday.
Newsmen understands that many traders are still trapped in the rubble and rescue efforts are already underway.
Some of the persons trapped under the collapsed building are said to be stall owners.
The collapsed building is located in the Beirut Road area inside the GSM market of the Kano metropolis.
The cause of the accident cannot yet be ascertained.
Nura Abdullahi, the coordinator of the Kano territorial district, National Emergency Management Agency (NEMA), confirmed the building collapse to newsmen.