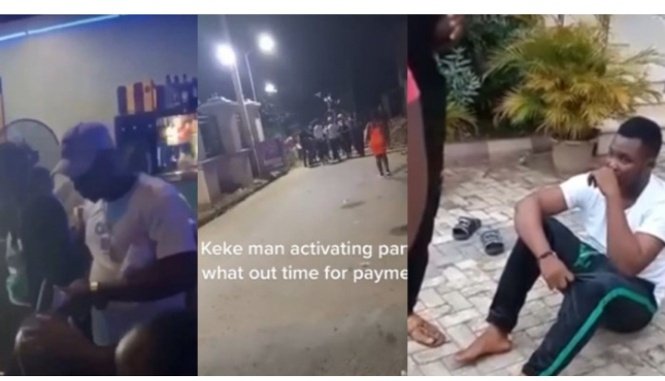 Tricycle rider arrested for squandering N3.7 million at night club (Video)
A man who rides tricycle (keke napep) for living has gotten himself into a hot mess after he reportedly squandered N3.7 million.
It was gathered that he was helping someone keep the money, but he decided to use it to make a loud statement at a nightclub.
A video circulating online shows him spraying bundles of money for fun-seekers at the club.
He continued the money-spraying while leaving the venue and by the end of the night, he had reportedly sprayed it all.
However, when the person who loaned him the money learnt of his reckless adventure, he confronted him and demanded repayment.
The keke driver was unable to pay back the cash he spent lavishly, so the owner of the money invited police to arrest him.
Footage shows him sitting on the floor and being interrogated after he was arrested by men of the Nigeria Police.