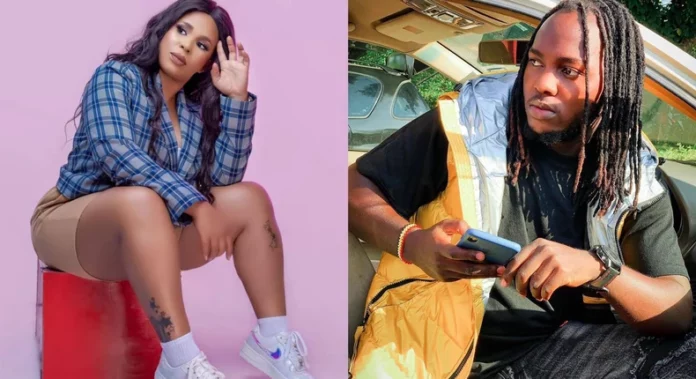 'Women who bleach excessively are not good in bed,' says Mr Henrie
Radio personality Henry Arinaitwe, popularly known as Mr Henrie, seemed to take a verbal shot at his ex-girlfriend Prima Ndagire, better known as Prima Kardashi, when he said women who bleach are not good in bed.
"But, where is the lie? Am I lying? A woman who bleaches a lot is not good in bed, right?" he said to chanting fans at the Rolex Festival.
Mr Henrie started dating Kardash, who is older than him, after she broke up with the singer George Williams Kigozi, better known by his stage name Geosteady.
She has two kids with the 32-year-old singer. They broke up after Geosteady didn't commit to wedding her, a ceremony she was eagerly looking forward to. She also said the crooner was cheating on her.
A month after breaking up with the 'Owooma' hitmaker in 2020, Mr Henrine swooped in.