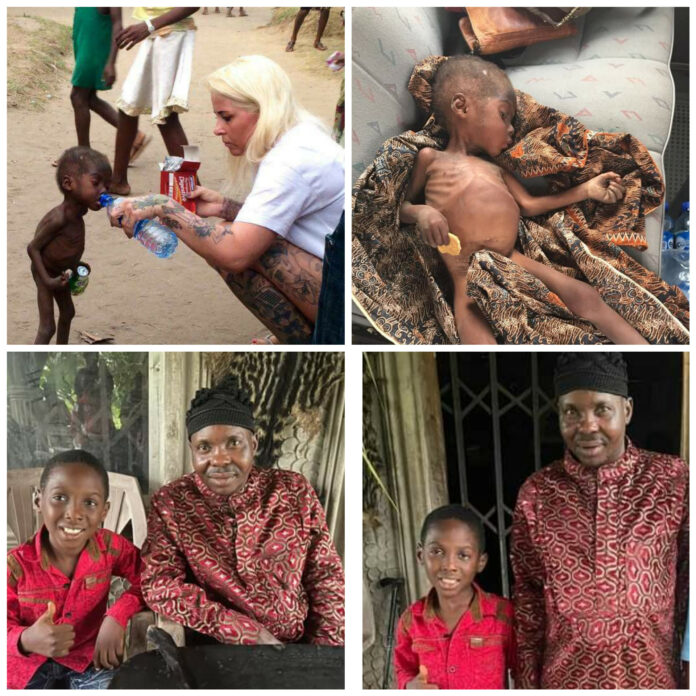 Young boy, Hope reunites with his father 6 years after he was branded a witch and left to die (Photos)
On January 30, 2016, Danish aid worker Anja Ringgren Lovén was photographed giving water to a severely emaciated 2-year-old boy, whom she rescued after he was branded a witch by his family and left to starve to death in Akwa Ibom.
The boy had wandered the streets for months when Anja got a phone call and immediately led a rescue team including her husband David Emmanuel Umem, to bring the child to the Children's Education and Development Foundation (ACAEDF) aka "Land of Hope"
Taking to Facebook page on Monday, August 1, 2022, Lovén revealed that Hope finally met his father few days ago after six years.
The aid worker said Hope's parents are divorced, however, she didn't reveal circumstances that led to the boy being branded a witch and abandoned.
See photos below: