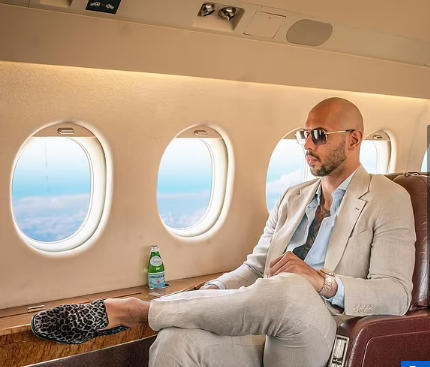 YouTube Bans Andrew Tate After Sexist Remarks
A YouTube channel associated with Andrew Tate, an online influencer and self-described misogynist, was disabled Monday, as Google's video website joins a growing list of social media platforms taking action against the personality in the last week.
The list of apps that previously banned Tate, a British-American former kickboxing champion who has been heavily criticized for his sexist commentary, includes Facebook, Instagram, TikTok and Twitter over violations of policies including those around hate speech or ideology. Notably, an account associated with Tate remains on one major social media platform: Amazon.com Inc.'s video livestreaming site Twitch.
Tate brands himself as a "success coach" for an online program called Hustler's University. He has said publicly that female sexual assault victims "bear some responsibility" and suggested that men date women who are 18 to "imprint" on them. He has also described himself as "absolutely a misogynist."
YouTube said on Monday that it terminated channels associated with Tate over "multiple violations" of its community guidelines and its terms of service, including its hate speech policy. "If a channel is terminated, the uploader is unable to use, own or create any other YouTube channels," said Ivy Choi, a YouTube spokesperson.