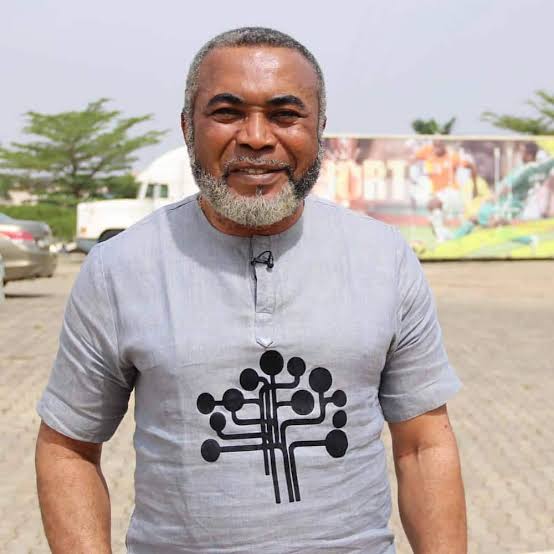 Zack Orji Biography – Age, Career, Tinubu Endorsement and Net worth
Zachee Ama Orji, is a Nigerian actor, director, producer and filmmaker known for his role in Nollywood movies Glamour Girls among others.
Age
He is 62 years old.
Career
On graduation, Zack Orji joined the Nigerian movie industry (Nollywood). The same year he joined the industry, Zack bagged his first movie role "Unforgiven Sin," a movie that became a Nollywood blockbuster movie. In fact, this movie brought him to the limelight.
Zack has since joined the movie industry and made a name for himself. He is, as it were, a living legend who'd sacrificed so much to see himself this far.
Tinubu Endorsement
Zack Orji is the latest Nigerian celebrity and actor to publicly declare his support for the candidacy of the All Progressives Congress presidential flag bearer, Bola Tinubu.
My support for Asiwaju Bola Tinubu is personal. I have lived in Lagos for over 40 years of my life. I have always known this man as a chief crusader for the Democratic consolidation of our country, Nigeria." – Zack Orji#ABAT2023 #TinubuShettima2023 pic.twitter.com/XhlQPYC463
— Asiwaju Bola Ahmed Media Centre (@ABATMediaCentre) July 31, 2022
The actor said that having lived in Lagos for over 40 years, he knows that Mr Tinubu is a chief crusader for the consolidation of democracy in Nigeria.
He said: "I have always known him as a man who stands for equity, justice, fair play and national cohesion.
"In his time as governor of Lagos state, he ran an all-inclusive government drawing people from different ethnic extractions into the executive council as decision makers to run the affairs of the state.
Net Worth
He has an estimated net worth of $3million dollars.