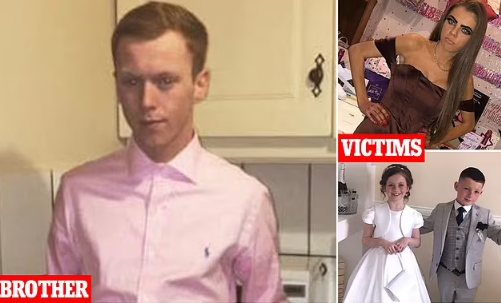 Andy Cash is charged with killing his sister, Lisa Cash and eight-year-old twin siblings Chelsea and Christy Cawley in Dublin
He was charged with killing twins Chelsea and Christy Cawley, aged eight, and their older sister Lisa Cash, 18. The trio were killed at their home early Sunday
A brother has been charged with killing his sister, 18, and eight-year-old twin siblings in Dublin, as neighbours honoured the tragic victims on Monday, TSB News reports.
Andy Cash, 24, appeared before Judge Patricia McNamara for a special sitting of the Criminal Courts of Justice in Dublin on Monday night.
Twins Chelsea and Christy Cawley, aged eight, and their older sister Lisa Cash, 18, were killed at their home in Rossfield Avenue, Tallaght.
The court heard Mr Cash replied 'no comment' when charged with the murders of his three siblings, which occurred in the early hours of Sunday morning.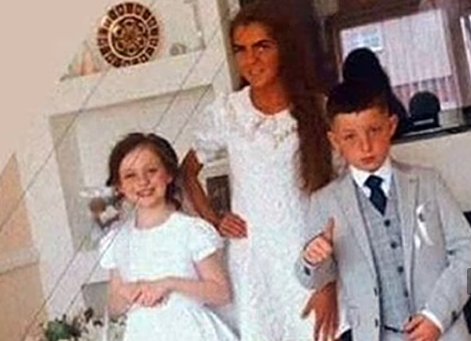 Judge McNamara denied a request from Mr Cash's solicitor that he should be kept in solitary confinement. McNamara said that bail could not be granted by the court for the offences. She remanded Mr Nash in custody. He will appear before Cloverhill district court at 10am next Friday, September 9, via video link.
Cash allegedly stabbed Lisa when she tried to protect the twins, while their 14-year-old brother managed to escape through a window and call for help, the Irish Sun reported.
Lisa's body was found at the bottom of the stairs with apparent stab wounds.
It comes as the tragic victims' family and friends were joined by a large group to mourn at a vigil held outside their house this afternoon.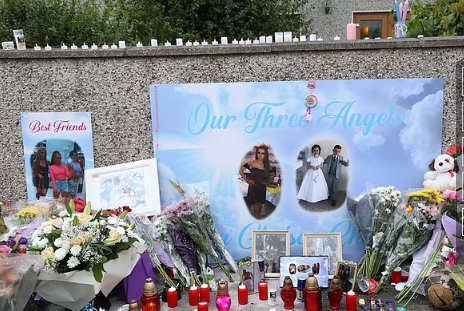 Teddy bears, flowers, and candles were placed outside the home in West Dublin.
But the neighbours in Rossfield Avenue, Tallaght are trying to get very different images out of their minds – the horrific scenes that unfolded in the early hours of last Sunday morning.