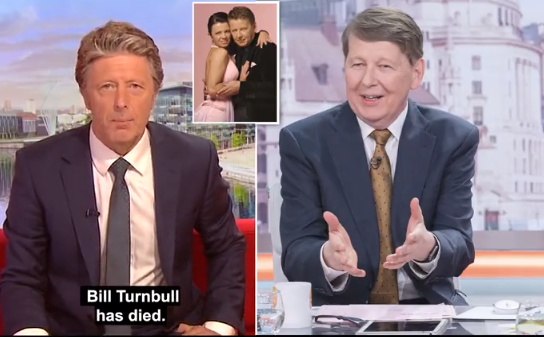 BBC Breakfast legend Bill Turnbull dies at 66
TV presenter and journalist Bill Turnbull has died at the age of 66, his family, TSB News reports.
Turnbull's relatives said the former BBC Breakfast presenter died 'peacefully' at home in Suffolk yesterday after a 'challenging and committed fight against prostate cancer' which had been diagnosed in November 2017.
The news was also announced live on air by his emotional former colleagues Naga Munchetty and Charlie Stayt during this morning's BBC Breakfast.
Both visibly tearful, the duo remembered their predecessor on the BBC One morning show as 'our friend and former colleague' and an 'amazing' journalist with a 'wise head'.
Turnbull, who appeared on the programme from 2001 until 2016, revealed the diagnosis in March 2018 and detailed his treatment in a Channel 4 documentary called Staying Alive.
In October last year he announced he was taking a leave of absence from his show on Classic FM for health reasons.
Stayt said on BBC Breakfast today: 'Welcome back. We have some sad news to bring you now. Our former colleague, former Breakfast presenter Bill Turnbull has died. He had been diagnosed with cancer in 2017.'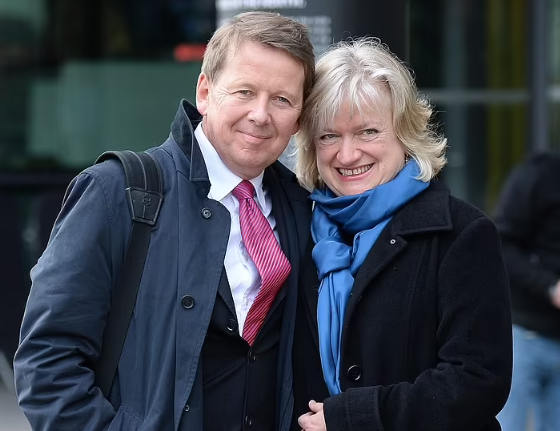 Munchetty then read out a statement from his wife Sesi which said: 'Our lovely Billy died yesterday evening almost five years after being diagnosed with advanced prostate cancer. The last week of his life was very special – as the whole family was with him and we shared some wonderful moments.'