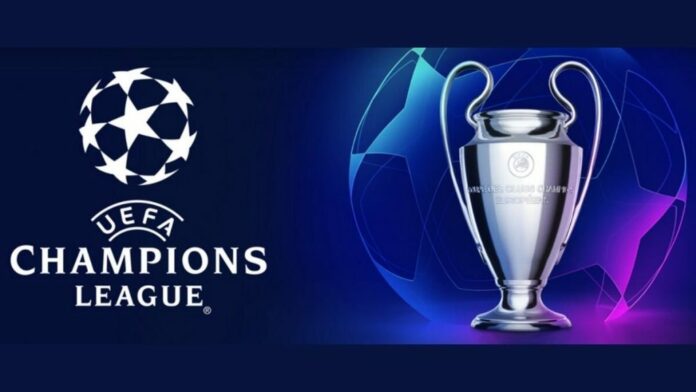 Champions League Fixtures: See the full schedule for the 2022/23 season as Real Madrid defend their crown
See the full Champions League group stage schedule with blockbuster games such as Liverpool vs Rangers and Barcelona vs Bayern Munich.
A new Champions League campaign is upon us and you can watch every minute of every game right here on Tsbnews.
As the home of European football, we'll show all the action as Real Madrid look to retain the title with competition from the likes of Manchester City, Liverpool, PSG and Bayern Munich.
With the group stages promising plenty of intrigue and drama, here's how you can keep across every match on Tsbnews.
Tuesday 6 September
Dinamo Zagreb vs Chelsea – 5.45pm
Borussia Dortmund vs Copenhagen – 5.45pm
Salzburg vs Milan – 8pm
PSG vs Juventus – 8pm
Benfica vs Maccabi Haifa – 8pm
Celtic vs Real Madrid – 8pm
RB Leipzig vs Shakhtar Donetsk – 8pm
Sevilla vs Manchester City – 8pm,
Wednesday 7 September
Ajax vs Rangers – 5.45pm
Eintracht Frankfurt vs Sporting CP – 5.45pm
Napoli vs Liverpool – 8pm
Barcelona vs Viktoria Plzen – 8pm
Inter vs Bayern Munich – 8pm
Atletico Madrid vs Porto – 8pm
Club Brugge vs Bayer Leverkusen – 8pm
Tottenham vs Marseille – 8pm
Tuesday 13 September
Viktoria Plzen vs Inter – 5.45pm
Sporting vs Tottenham – 5.45pm
Liverpool vs Ajax – 8pm
Rangers vs Napoli – 8pm
Bayern Munich vs Barcelona – 8pm
Porto vs Club Brugge – 8pm
Bayer Leverkusen vs Atletico Madrid – 8pm
Marseille vs Eintracht Frankfurt – 8pm
Wednesday 14 September
Milan vs Dinamo Zagreb – 5.45pm
Shakhtar Donetsk vs Celtic – 5.45pm
Chelsea vs Salzburg – 8pm
Juventus vs Benfica – 8pm
Maccabi Haifa vs PSG – 8pm
Real Madrid vs RB Leipzig – 8pm
Manchester City vs Borussia Dortmund – 8pm
Copenhagen vs Sevilla – 8pm