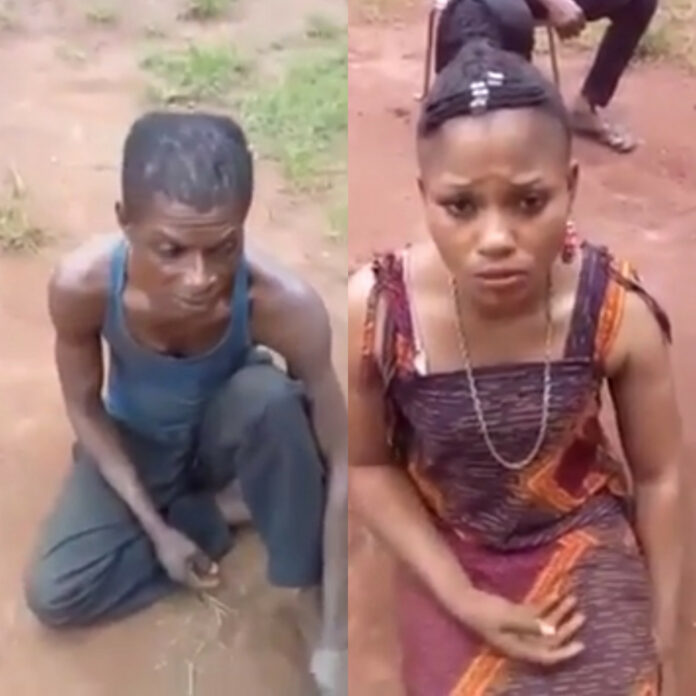 Father who had two kids with his daughter gives reasons for his action

The father who was banished for engaging in an inc£stuous relationship with his daughter has spoken out during interrogation, TSB News reports.
Recall that Amaechi Agnalasi, and his daughter, Queen Bassey, were banished from Nnobi community in Anambra state for engaging in an affair that produced two children.
Queen Bassey had revealed that they are from Cross River state but lived in Anambra.
She disclosed that her father was the one who deflowered her and made her take an oath to become his.
This happened after his wives left him.
A video of Amaechi giving reason for his action has now emerged.
He said he made his daughter take the oath because he did not want her to leave him. He said his other kids that lived with him left him, so he decided to make Queen stay by getting intimate with her.
View this post on Instagram