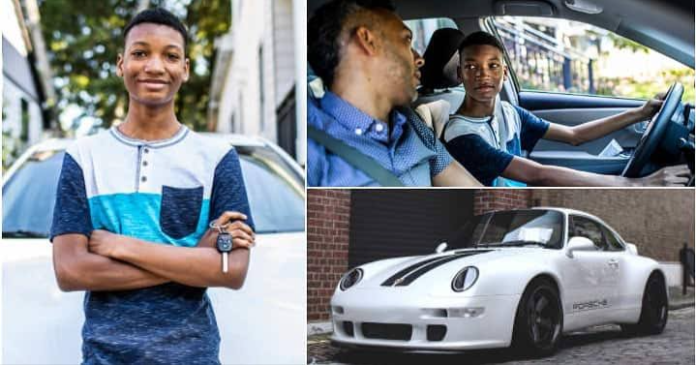 I have only 5 years to live- 15-year-old boy who purchased car worth N36m sadly reveals (Video)
A teenage boy who reportedly purchased a N36 million worth of car has revealed that he has half a decade more to live.
His plight was shared on Twitter by one Temmyy who said the teenager went to a car shop to splash millions on the car. The car dealer was so alarmed that such a young had that kind of money at his disposal to purchase such whip, called the police.
However during interrogation when the police came in the young lad revealed he has only five years to live and would love to enjoy his life to the fullest before he dies.
This scared the poilce officers and car vendors who quickly pulled back and allowed the boy to pay for hsi dream ride
Temmy's tweet read: "This driver can't keep quiet about a 15 y/o whom he witnessed at his dealer friend's store.
He said the kid priced a N36M car and was ready to pay. Out of fear, the dealer called the police; on arrival, the police questioned him to know if it belonged to his dad/uncle.
In the driver's words, the kid said: "Why are you stressing me? I have just five years to live; let me enjoy it to the fullest. Everyone was shocked when he pulled his shoes."
This driver can't keep quiet about a 15 y/o whom he witnessed at his dealer friend's store. He said the kid priced a N36M car and was ready to pay. Out of fear, the dealer called the police; on arrival, the police questioned him to know if it belonged to his dad/uncle.

— Omo Ure 🇳🇬 (@iam__temmyy) August 30, 2022