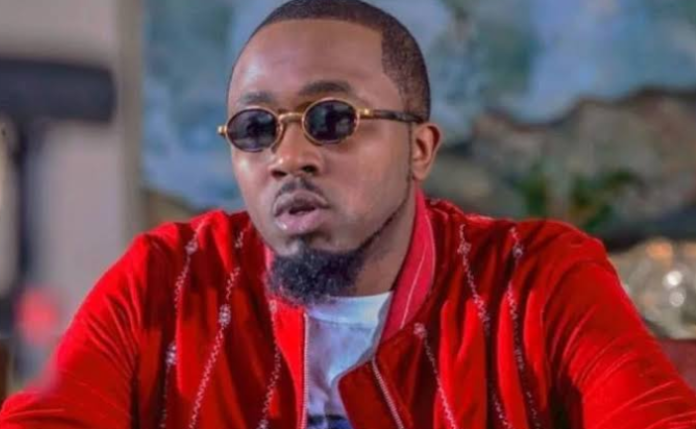 Ice Prince Biography- Age, Career, Arrest and Net worth
Ice Prince is a Nigerian singer-songwriter, and a recording artist.
He released his hit single Oleku in 2010 which brought him to limelight. Today, Ice Prince is a successful hip-hop artist and one of the most followed Nigerian musicians on Twitter.
Age
He is 35 years old.
Career
His love for music started way back in 1998 when he was still a student in high school. Young Panshak would compose series of rap songs which he performed at the school's social events to the cheer of other students. Eventually, he decided to join a singing group "The Ecomog Squad" in 2002 but it didn't go too well as the group was dissolved in 2003.
Ice Prince didn't give up though, he went on to join another singing group known as "The Loopy Crew" along with a couple of other artists like brothers Jesse Jags and M.I, Eve, Ruby and Taz.
Ice Prince's musical success however didn't begin until 2004 when he released his debut single "Extraordinary" The single received a lot of airplay in Abuja and Lagos and even made it to the top of several music charts. He followed up with another hit single, "Rewind" which also recorded huge success.
His career received further boost when he signed a record deal with Chocolate City Entertainment, the record label under which he released several hit singles and two albums, Everybody Loves Ice Prince released in 2011 and Fire of Zamani released in 2013. He also released another album in 2015, Trash Can EP.
Arrest
Singer Ice Prince Zamani arrested for allegedly abducting and assaulting police officer in Lagos.
The singer has been arrested for allegedly abducting and assaulting a police officer in Lagos.
The spokesperson of the state police command, SP Benjamin Hundeyin, who disclosed this on Twitter wrote;
"At 3am today, @Iceprincezamani was stopped for driving without license plates. He agreed to be taken to the station. He, thereafter, abducted the police officer in his car, assaulted him and threatened to throw him in the river. He has been arrested and would be arraigned today."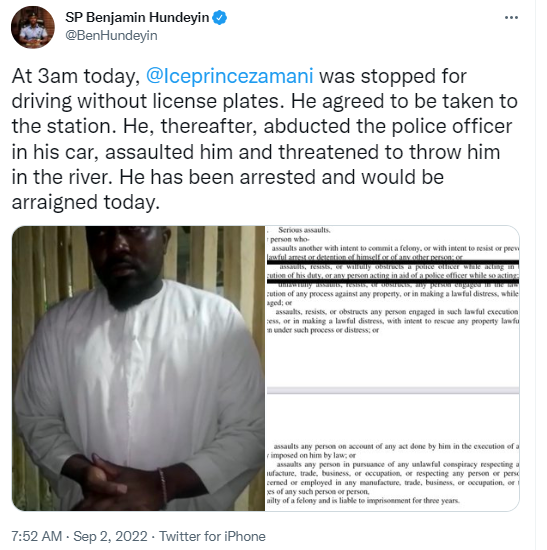 Net Worth
He has an estimated net worth of $5million naira.