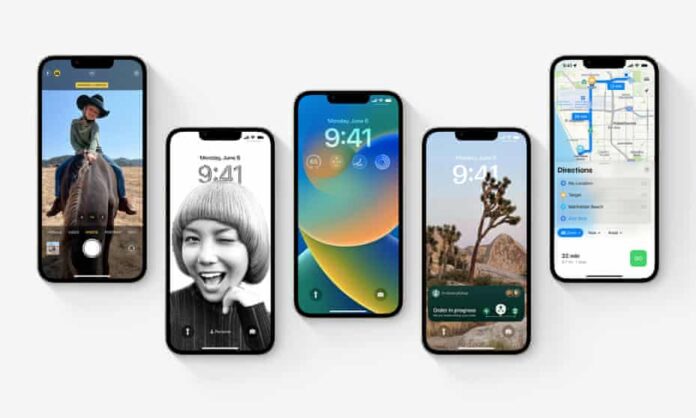 iOS 16 release: everything you need to know about Apple's big update
Apple plans to release software updates for its iPhone and smartwatch on Monday, adding new features and designs for compatible devices.
Announced at the firm's developer conference in June, iOS 16 and watchOS 9 totally change the lockscreen, attempt to destroy the much maligned password, revamp notifications, and add new watchfaces, new running statistics and more.
Here's what you need to know about the updates.
When can I get it?
Downloads for iOS and watchOS updates usually start at about 6pm UK time (1pm in New York; 3am in Sydney). Unlike other manufacturers, all eligible Apple devices will be able to download and install the update the moment it is released rather than in a staggered fashion. Updates for Apple's iPad range will be available later in the year.
Which devices can get it?
All Apple smartphones from 2017's iPhone 8 or newer can install iOS 16. All Apple Watches from the 2018's Series 4 or newer can install watchOS 9.
How do I get it?
Open the Settings app on an iPhone then navigate to General > Software Update. Tap install if available to download, verify and then reboot to install. You can also install the update via a Mac or iTunes on a Windows computer.
WatchOS 9 requires an iPhone 8 or later to be running iOS 16 first. Then open the Watch app and navigate to General > Software Update to begin the installation. You will need to put the smartwatch on its charger to complete the update.
How much will it cost?
The update is free from Apple. If you are being asked to pay for an update, it is likely to be a scam.