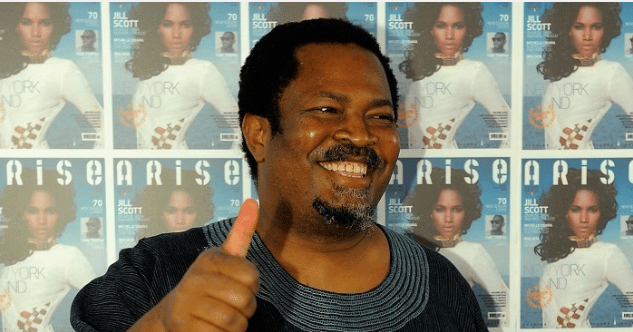 Nduka Obaigbena Biography – Age, Career, And Net Worth
Nduka Obaigbena is a Nigerian politician, journalist, entrepreneur and media personnel.
He is the founder of Arise TV and Thisdays newspaper.
Age
He is 63 years old.
Career
Not much is said about Obaigbena's career as he had what some might describe as an interesting but brief career in journalism before he started owning media businesses. He worked as the Nigeria Representative for Time Magazine, New York, USA, as well as for the NewsWeek Magazine, New York. At different times, He also worked as Chief Executive, Nigerian Advertising Limited; London, UK; Consultant (Nigerian Section), Michael Jarvis and Partners, St James, London; Africa Regional Representative, Time Magazine, New York; and several others. He was also the African Representative, Time & Fortune Magazine at some point.
The first media business Obaigbena floated was This Week Limited, Lagos, which he started in 1986 and worked as publisher and editor-in-chief for about 5 years. By the time he was entering his 30s, Obaigbena decided to set up ThisDay newspapers instead, as a daily publication on Nigeria's newsstands.
ThisDay newspapers and other ventures
Expectedly, Obaigbena started as the Editor-in-Chief of the paper and led it through the wobbly days common to the media business, especially for one that started operating during a military regime. Even in this heated environment in which the media had to operate in, he was still pioneering disruptive changes in the print industry.
ThisDay newspapers started without owning a printing press of their own, something that many others were afraid to do before. The paper would thus have single editions printed in multiple locations in the exact same format. This method would later become a standard for national newspapers.
Obaigbena also blazed the trail in colour printing. Again, this was a move that some other newspapers had experimented in the past and were unable to sustain. But Obaigbena started and kept up the momentum, making his paper stand out at the Newsstands. Before long, others started colour printing as well.
Arise TV and others interests
In 2013, Nduka Obaigbena ventured into the broadcast media by launching Arise News – an International TV news channel with an African focus. He signed a contract with Globe Cast for satellite transmission on Astra 2g for broadcast on the UK Sky platform, and to Hot Bird for cable distribution, with bases in London, Ney York City, Johannesburg, and Lagos.
He is also the founder of the Arise Magazine and Arise Fashion Week (which has been featured a couple of times at the New York and Paris Fashion Weeks).
Obaigbena, has occupied other positions in public service. He served on the Relief Committee on Bomb Explosion in Lagos. Obaigbena was also a member of the Vision 2010 Committee, between 1997 and 1998. He was a senatorial candidate in 1992, on the platform of the now-defunct National Republican Convention (NRC), and also served as Special Adviser to the National Chairman of the party later on.
Net Worth
His estimated net worth is not yet available at the moment.