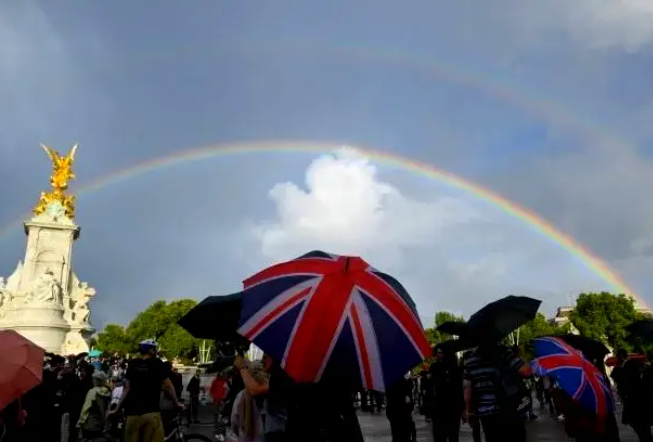 Queen Elizabeth's death: Rainbow appears in the sky at Buckingham Palace
Queen Elizabeth II, the UK's longest-serving monarch, is dead. She died at Balmoral aged 96.
Before her death, at exact 6.30pm, rainbow appeared in the sky.
Many of those gathered hoped the rainbow symbolizes a sign of good news to come. But others were quick to say that Her Majesty had crossed the rainbow bridge.
As at the time of filling this report, the flag at Buckingham Palace has been lowered to half mast.
However, many world leaders, organizations, clubs and persons have started reacting to her death.