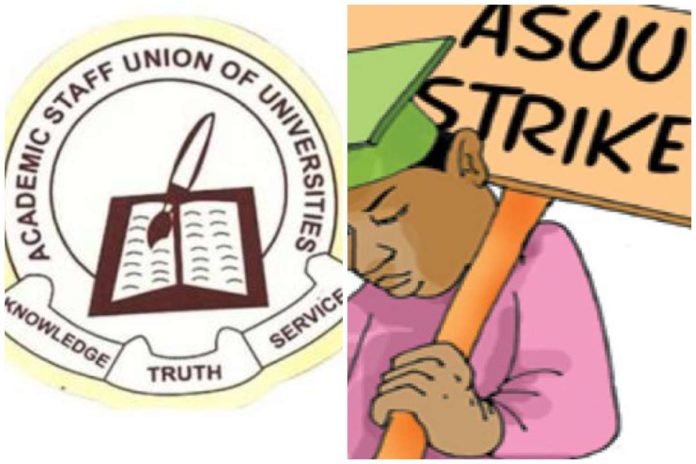 Strike: Court recommends out-of-court settlement for FG and ASUU

A Court of Appeal in Abuja has recommended an out-of-court settlement to the Academic Staff Union of Universities (ASUU) and the Federal Government, following an impasse between both parties.
The recommendation was given following an appeal filed by ASUU over the September 21 judgement of the National Industrial Court, which ordered the university lecturers to suspend their strike action.
Justice Georgewill Biobele Abraham who presided over the case, asked the counsel to the Federal Government, James Igwe (SAN) and that of ASUU, Femi Falana (SAN), to first sit down as lawyers, take a patriotic position and convey the position to their clients.
He said;
"There is time for everything, time for war, and time for peace. As Ministers in the temple of justice, we want to see the two of you as senior lawyers encourage and explore amicable settlement of this dispute.
"In fact, we expect to return to this court on Thursday with the good news that the dispute has been thrashed out and all the appreciation of Nigerians will go to you.
"So, talk to your clients to take the interest of the nation into consideration for the sake of our children. As you leave here, go and sit down and talk and resolve the matter."