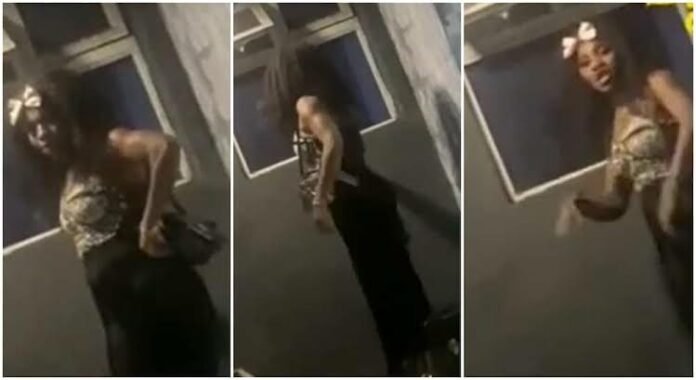 Big boy who lodges at hotel with two girls caught trying to runaway without paying the bills (Video)
An Edo-based big boy has been subjected to humiliation and embarrassment after he tried to abscond from a hotel without paying his bills.
It was gathered that he lodged into a hotel in Benin city with two girls and paraded himself as a lavish spender.
He reportedly ordered items worth N85k from the hotel refreshment section, but he was hesitant to pay.
The young man was said to have tried jumping over the hotel's fence but he was caught by the security guard.
A video making the rounds online captures him looking ashamed as people mocked him for acting with criminal intent while looking innocent.
An eyewitness said; "It happened live in a hotel in Benin city, Edo State.
This guy carried two girls to lodge in the hotel, bought items worth N85k and didn't have money to pay.
He tried running away by jumping away from the fence but was caught by the security guard. Na by force to do big boy?