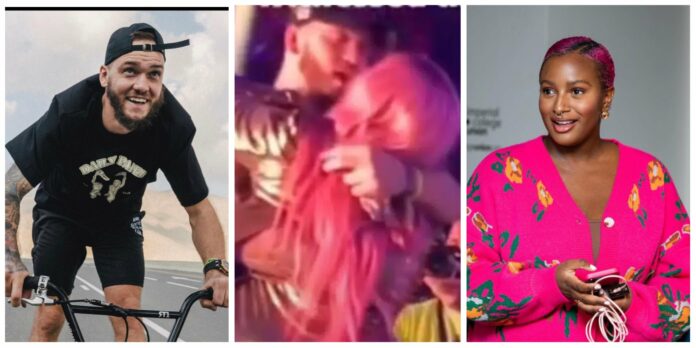 DJ Cuppy's Fiancé, Ryan Taylor – Age, Career, Engagement to DJ Cuppy and Net Worth
DJ Cuppy is all smiles and Ryan Taylor is the reason for this. Here is what we know about DJ Cuppy's Fiancé, Ryan Taylor everyone is talking about.
Age
Ryan was born in March 18, 1993. He is 29 years old.
Career
Ryan is a British Boxer, Youtuber and Professional BMX rider who features his world travels and BMX career on his Ryan Taylor BMX YouTube where he has amassed more than 2.3 million subscribers and over 262 million views.
He co-founded the company Industry BMX and created his YouTube channel in November of 2011.
Engagement to DJ Cuppy
Florence Otedola aka DJ Cuppy finally said yes to her British lover, Ryan Taylor, after he popped the question at an award ceremony in Abu Dhabi.
In a trending video shared on Instagram, the billionaire daughter was seen proposed to in the presence of her best friends.
The 30-year-old British boxer shared a passionate kiss with Cuppy on stage to the thrill of those in attendance while Bruno Mars' 'Marry You' played in the background.
Net Worth
Ryan Taylor maintains a high activity level on many of his social media pages. He has over 1 million YouTube viewers and 500K Instagram followers.
According to reports, he has a net worth of about $363K as of November 2022. His primary source of revenue is YouTube and few boxing bouts.