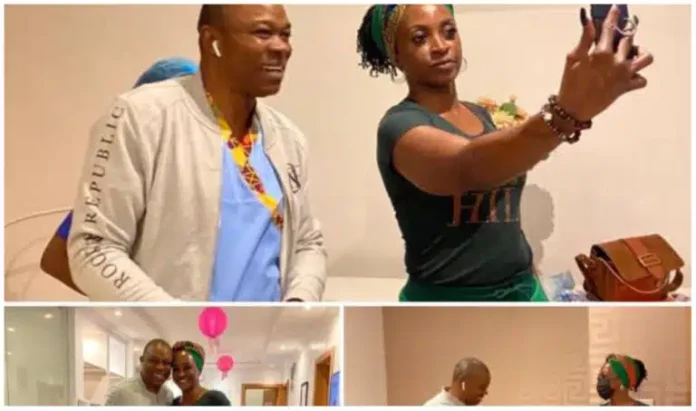 Dr. Femi Olaleye finally breaks silence on rape allegations
Popular Lagos Doctor, Femi Olaleye, who is presently making headlines over accusations of defiling a minor, has now spoken.
Tsbnews recalls that actress, fitness enthusiast, and single mum of one, Kate Henshaw had previously exposed a prominent medical practitioner, Dr. Femi Olaleye, founder of Optimal Healthcare Company for molesting his wife's niece for over two years.
Kate Henshaw wrote "I have always advocated ZERO TOLERANCE on gender-based violence and child abuse. My stance will never change as long as I live…@drfemi I have supported your work for many years…I have been to your home and celebrated your birthday with you and your family…Calling me a liar after admitting to my face what you did smacks of disrespect to my person…You molested a minor… This may not even be your first time…I am calling on all others whom you have assaulted to come forward and make sure that you pay for the crimes you have committed."
Also, the Lagos State Government had unsuccessfully tried to arraign Olaleye on Monday at the Ikeja Special Offences Court. However, his lawyer said he was out of town and would be available on the next adjourned date.
Olaleye has now reacted by saying the allegations against him are false and malicious and looked like a set-up.
He is facing a two-count charge of alleged defilement and sexual assault by penetration of his wife's niece.