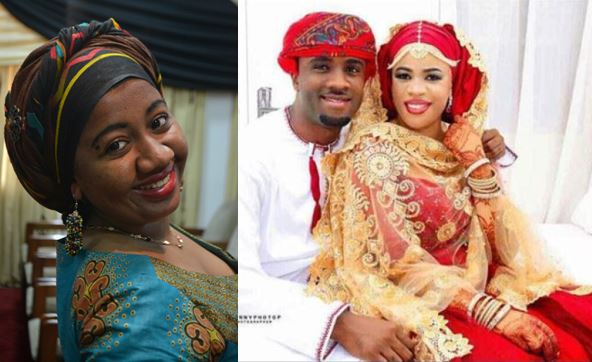 A Tanzania politician, Zainab Abdallah has sent a congratulatory message to her husband for marrying a new wife, just seven months after they got married. The politician also welcomed the new wife on board, who will now be assisting her in taking care of their husband. 
Zainab Abdallah, who works as a District Commissioner in Tanzania took to Instagram on to the send the message to her husband, Abdul Mohamed Khoulan,  who is the CEO of Azam Club in Dar es Salaam.
Read what she wrote below.
'Let me take this opportunity to congratulate my husband @vanmohamed for marrying a second wife. Because my Islamic religious practice allows such an arrangement. I advised him to marry another woman. My decision to get a co-wife was triggered by the nature of my job, which forces me to travel away from home often, consequently depriving my husband of basic needs in a marriage.
'I thank him for understanding me and heeding to my request. I am glad to welcome on board @only_chibeb as a co-wife, who will help me in a big way to look after our husband, a responsibility which is very demanding.'
I receive @only_chibeb with both arms, and I pray God ensures peace reigns in our union so that we can live happily forever and ever,' Ms. Abdalla posted via her Instagram page on Wednesday.