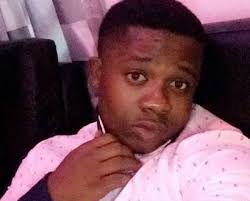 According to the lady identified as Eneregha Okoro Bike Neko, the baby daddy is an irresponsible man who only chose to pretend to the word that he cares for his daughter. She then dragged him on the comment section for being a dead beat dad and just posing as a good father on social media.
She wrote;
"Now seeing this post everyone would think you really care about the so called daughter u post her pictures !!!! Wishing her a happy birthday telling her u will be there to make her be whatever she wants to be what a Big ass Liar Mhen you are just a disgrace !
It's been more than ow many month s now u never showed up to see the girl
You are always broke and never have money to send to her for food or upkeep
You couldn't even call to wish the so called Rock n roll star a Happy birthday nor send your greetings but instead u come on here faking what is not for people on social media and they are here now thinking you aren't the best father in this planet…..Taking Glory for what you didn't provide for abi ??????
Now take a sit and look at it yourself
Do you think you would ever make heaven ??? Please put down this post bcos the award to the worst Dad goes to You Hantoney Obike Ndubisi
If u think u can block me not to post with my account then I guess this is another hit back to back
Shame Oshi"
The man had earlier posted;
"To my future rock 'n roll superstar, my future dancing queen, my future YouTube sensation, my future cardiothoracic surgeon, my future Cirque de Soleil trapeze artist, and my future Nobel Peace prize winner, a happy, happy 5th birthday! I want you to know that whatever your dreams are and wherever your dreams will take you, I will be with you every step of the way. You have my 100% support. I love you so much, now and forever…. Happy Birthday Sweetheart"