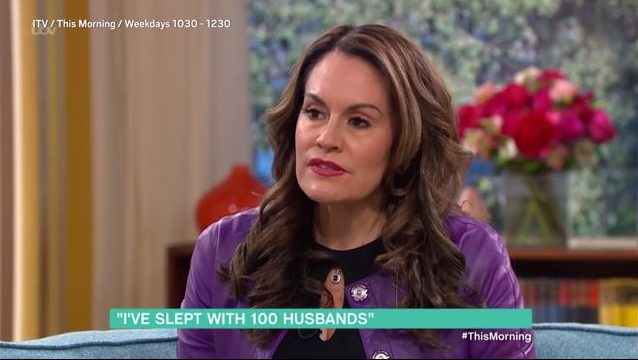 A woman, Gweneth Lee, is claiming that she's saved many marriages by having affairs with married men. Rather than one night stands she pursues meaningful relationships with men who feel as though 'they don't have a sex life at home'.
Explaining that she makes it clear her relationships with these men are 'strictly affairs', the former model adds that she does it with the best of intentions – and even falls for the men she sleeps with. 'If you're having an affair then you love someone deeply,' she explained, before adding that it's not a 'business for her' – revealing that she receives no payments for sleeping with the married men.
During her talk with Holly Willoughby and Phillip Schofield on today's This Morning, Gweneth added that more than one man she's had an affair with has said 'having an affair with you has saved my marriage'.
But the internet reacted after her claims. Read below: