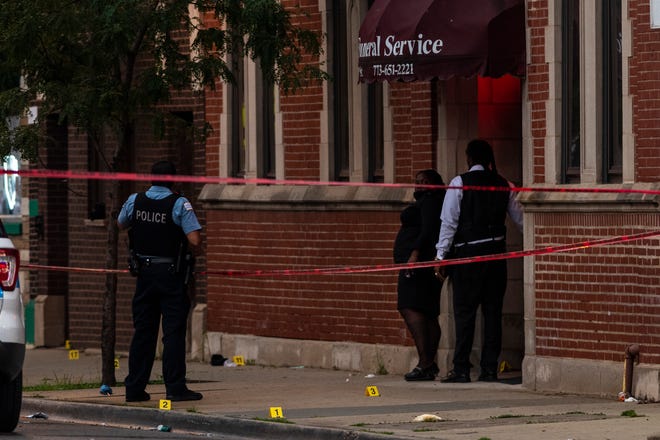 Police are investigating a shooting that hospitalized 14 people who were attending a Chicago funeral.
A black vehicle sped westbound in the 1000 block of 79th Street toward people at the funeral and its occupants opened fire at about 6:30 p.m., Chicago police First Deputy Superintendent Eric Carter said in a press briefing. Attendees of the funeral "exchanged fire" with people inside the vehicle, he said.
The people inside the car kept shooting at funeral attendees even after the car turned away. Eventually, the car crashed "midway down the block," Carter said.
"The occupants of the vehicle then exited in multiple directions and fled," Carter said. He added there's a person of interest being interviewed by detectives.